Coal scam: CBI books Birla, former Secretary
Raids in Mumbai, Delhi, Hyderabad & Bhubaneswar
Tribune News Service & Agencies


the charges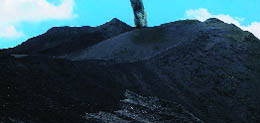 Industrialist Kumar Mangalam Birla and former Coal Secretary PC Parekh have been booked on charges of criminal conspiracy and corruption in connection with alleged irregularities in the allocation of two coal blocks eight years ago


Birla has been named since the decision to accommodate Hindalco in the coal block, meant for PSUs only, was taken after he had a meeting with Parekh in the latter half of 2005


The conglomerate denied receiving any FIR and allegations of wrongdoing
New Delhi, October 15
The Central Bureau of Investigation on Tuesday registered a case against industrialist Kumar Mangalam Birla, former Coal Secretary PC Parekh and others on charges of criminal conspiracy and misuse of official position over alleged irregularities in the allocation of coal blocks of Talabira II and Talabira III in Odisha eight years ago.
The CBI named 46-year-old Birla, chairman of Aditya Birla Group, along with Parekh and unknown persons and officials of Hindalco and the Coal Ministry in the FIR, the 14th in the multi-crore scandal, for alleged criminal conspiracy and under provisions of the Prevention of Corruption Act. Parekh and Birla may be called for questioning depending on further investigations, it is learnt.
Birla has been booked as a representative of the Aditya Birla Group and his group company Hindalco, one of the biggest producers of primary aluminium in Asia, sources said.
"The CBI has registered a fresh case regarding alleged irregularities in coal scam against the then coal secretary, Hindalco, a representative of Aditya Birla Group, unknown persons and officials," agency spokesperson Kanchan Prasad said.
The conglomerate denied receiving any FIR and allegations of wrongdoing. Hindalco Industries' scrip closed on Tuesday with a gain of 1.45 per cent at Rs 112.20 on the Bombay Stock Exchange, after falling 4.97 per cent to Rs 105.10 in intra-day trade. After registering the fresh FIR with a CBI court here, agency teams today carried out coordinated searches at nearly six locations in Mumbai, Delhi, Hyderabad and Bhubaneswar, which included offices of Hindalco and Parekh's residence in Secunderabad (Hyderabad).
Sources in the CBI said in 2005, the accused — allegedly in criminal conspiracy with one another and then government officials — allegedly misused their official positions giving undue favour to an Odisha-based industry in allocation of Talabira II and Talabira III coal blocks along with a public sector undertaking of Tamil Nadu.
The blocks were allocated for power production during a meeting of the screening committee. Parekh, Coal Secretary at the time of the allocation, faces charges under the Prevention of Corruption Act as also criminal conspiracy and other offences.
The CBI has been at the receiving end in the Supreme Court which has posed tough questions on why coal fields were allocated to private players without a transparent bidding process, the slow pace of probe as also files gone missing.
On August 29, the apex court asked the CBI to pick up speed in its investigations, saying its work was "in the first gear". Perusing the status report, the court said of the 169 companies being investigated for the allocation of 85 coal blocks between 2006 and 2009, the investigating agency completed probe in only 37.
The court also fumed over the government's claim that a few files related to coal-block allocations from 1993 to 2009 were not "readily available" and asked if a police complaint was filed in this regard.