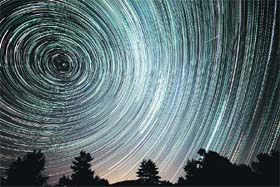 Astrophysics
Take the star trek
Would you literally like to see stars in your job every day? What if you could explore the Galactic black holes collecting data from the observatory in Ladakh and Himalayas?
Would you like to work on building a satellite based telescope, a coronograph that will provide imageries of the corona of the sun?
Festive boost for hiring
Hiring is expected to pick up in the current festive season, especially in retail and other consumer-focused sectors, leading to a 5-12 per cent increase in new job creations across the country, say experts.
management mantra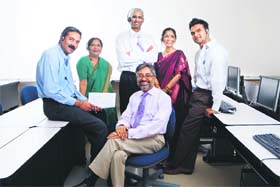 Cultivate CATO culture
A popular saying in political circles runs thus: "For forms of governments let fools contest/ whatever is best administered is the best!" So is the notion which skilled managers mostly have that if they spend well then they can get things done and get the best results. But enhancing productivity and keeping employees engaged is not a cakewalk and high-spending formula is certainly not the right one.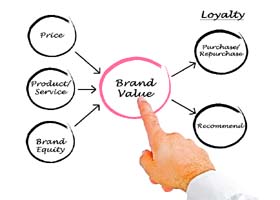 Brand Management Mantra
Brand Designs
With an increasing demand and need to be visible as brands and product in the competitive market, there is also a growing need for effective brand managers who help in positively enhancing the public image of a brand. Brand Managers, productively maintain and grow the image of the brand.
Testing times: Banking Exams
Work on building speed
Banking is one of the most lucrative sectors in India. Entry into this sector is governed by specialised exams which are conducted by the Institute of Banking Personnel selection (IBPS) — an institute that serves the public sector banks in India for their selection processes.
in conversation
Tourism management is the field of future
The growth of tourism sector in India over the past decade has increased the scope of employment manifold. Last year the Ministry of Tourism had announced that the booming tourism industry would need an additional manpower of 2.03 lakh during its 12th five year plan period.
cubicle trends
Nice managers set a good example
An overwhelming majority of Indian workers believe their managers set a good example for behaviour in the workplace, a new study has found. The 2013 Kronos Boss' Day Survey also revealed the attributes of the best managers; employees preferred form of recognition; and the management-speak phrases that employees find the most annoying.
Accenture, Wipro, Infy most sought after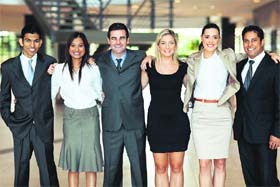 Technology services company Accenture has topped the list of 20 most sought after employers in India, compiled by professional networking site LinkedIn. IT majors Wipro and Infosys have been ranked at the second and third place respectively as the 'most InDemand employer brand' in India by LinkedIn.
In India the top sectors are tech, telecom and media, professional services, and aero/auto/engineering.
Don't mix leisure & work
While most of the employees usually live in a gray zone of sorts between work and leisure, a new poll has revealed that workers who tend to relax on the weekends are plugged in to work because of the email alerts and social media constantly vying for attention.
Non-tech job scene to be hot
The hot jobs of 2018 to 2025 will feature a wide range of fields like healthcare; research and development, and sales and marketing. According to a new report by Challenger Gray and Christmas, a lot of opportunities for non-techies are being created by rapidly changing tech.
Skipping lunch break may be a good idea!
A new research has suggested that working through lunch might not be bad but only if employees choose it instead of being pressured.
bookshelf
Lessons from the champions
Dr. Rudi V. Webster's worldview in his latest book presents the hidden mantra for excellence in performance. If one learns to decipher what matters the most, how and when should it be applied and which situations demand utmost control of thoughts and emotions, success will seem more plausible. Success is more in the mind than in the implementation.
Happiness@work
Gems of ancient wisdom
Judge only if you're worth it
Some persons in authority are quick to give judgment without properly looking at all the facts. At other times, they easily dismiss a decently done job without having a substitute to offer. These actions are counter-productive as these delay the completion of the process, ruin the self-confidence of the workers concerned and could even lead to wrong results.
newsboard
University of Chicago to open new centre in Delhi
The University of Chicago will open a major new academic centre in Delhi next spring, supporting and expanding opportunities for collaboration among scholars and students from India and Chicago, across academic disciplines.
course cruising
Management course
Shiv Nadar University, Noida, has invited applications for admission to two-year full-time MBA course.
Eligibility: Bachelor's degree or equivalent, with at least 50 per cent marks or equivalent CGPA from any of the recognised universities, deemed universities, including ICAI, ICSI, ICWAI, etc.


CareerCature
SANDEEP JOSHI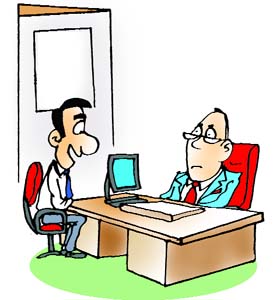 I don't have a management degree, but I can manage all kinds of office politics very well.
scholarship roundup
Law Scholarships
Eligible candidates can apply for Prof R.P. Anand Memorial International Law Scholarships 2014. This is a private scholarship programme under whicj two scholarships are offered each year based on the academic achievement, application content, faculty recommendations and financial needs of the applicants.
CAREER HOTLINE
Pervin Malhotra

What is meant by Fine Art?
Scope for Indian CAs
Which is the best course for getting into journalism?
Do I need permission to fly abroad?