Robotics
Be the tech czars of tomorrow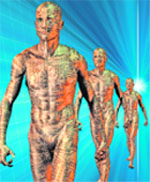 Derived from a Czech word 'Robit', which means work and 'Robota' meaning menial or slave labour, Robots have become an important part of many modern tech machine. Robots that perform heart and other complex surgeries, retrieve landmines and assemble cars are commonplace today. They are ideal for performing repetitive, mundane, unpleasant or unsafe tasks with precision, quality and safety. And they aren't just meant for manufacturing or precision work either. They can just as well be put to use literally around the house — sweeping, cleaning, mowing lawns —operated and controlled by just our smart phones. No wonder, robotics is predicted to emerge as one of the most significant technologies of the 21st Century.
Career Hotline


Pervin Malhotra email your queries to careers@tribunemail.com
MBA from New Zealand
Q.I have done B.Com (regular) & M.Com (distance learning) from Panjab University. I have been working with PNB for the past two years in a clerical position. I want to do MBA from New Zealand and settle with my husband who already resides there. In which stream I should do MBA and what will be the job prospects there? — Neha Bhatia
To work or not to work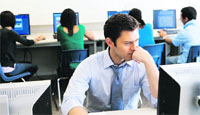 Q.I have completed my MBA in human resource management from GNDU, Amritsar, this year. I am an average student in studies. I got a job in HDFC life insurance but left it. I want to crack the SSC graduate level test next year for which I'm working hard. But when I see my mates doing job, I get disturbed and distracted. Should I also do some job simultaneously while preparing for the SSC exam? The thing is if I go for any job I will not be able to devote that much time to studies. — Manpreet Singh
first person
Formula to win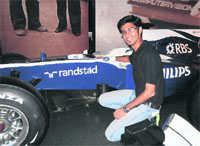 Fresh from his fortnight-long internship at FITM factory in Oxfordshire, Grove, UK, Raghav Saxena, student of final year of Mechanical engineering course at Thapar University Patiala, is bursting with enthusiasm to realise his F1 engineering dream soon. Raghav, a huge motorsport fan and a keen quizzer nurtures the dream to be a race car engineer and is a member of his institution's FSAE team where they design, build and assemble a race car and then take it to race at competitions at Silverstone in the UK and Hockenheimring in Germany.
careers for those who dislike the 9 to 5 routine
Where work's not a grind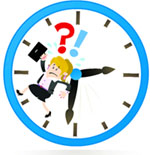 Tourist guide has possibly the most envious job in the world. "If it is Tuesday it must is Belgium" as a movie once announced, may be the beginning of a fascinating career if you enjoy travel and have a willingness to work hard and on weekends and holidays. Tourist guide has possibly the most envious job in the world. "If it is Tuesday it must is Belgium" as a movie once announced, may be the beginning of a fascinating career if you enjoy travel and have a willingness to work hard and on weekends and holidays.
Memorable moments
If you love meeting and inter-acting with people, have loads of initiative, some creative talent and a good sense of salesmanship, an exciting and on-the-go career is Event management. Whether it is the Femina Miss India, the Lakme Fashion week, a car launch, an exhibition, a concert , a seminar or workshop or a film award function, you will be on your toes throughout the day.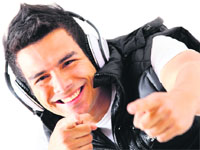 Perfect Anchor
If you are easily bored with a 9 to 5 routine, and love the thrill of show biz, a job as an RJ or radio jockey may be just the right option for you. Today FM Radio has ushered in a brand new style of radio presentation, making it interactive and a lot of fun. Rjs on Radio Mirchi, Radio 91 and so many others are part of our daily lives and have become household names and almost like pop idols in India.
Romancing the palate Chef
Another fascinating career is that of the food specialist, or Chef. If you enjoy food, love trying out new dishes, and wouldn't mind joining the ranks of Sajeev Kapoor, or Madhur Jaffrey, then you can cook up a great career.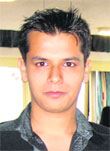 The right script
Having a successful career is the priority for everyone in a workplace — right from the edgy fresher to a senior level executive to the CEO. Actually, it is this quest that propels everyone who has a dream to realise or a goal to achieve. But generally the environment around a person is negative with everyone saying that it is not possible to achieve his dream or goal, so much so that a large number of youngsters give up on their dreams even before they start trying to pursue them.
workmonitor survey
Social and digital skills take centre stage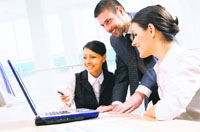 Social skills and digital literacy are becoming a major "must - haves" for new age employees, says the recently released Randstad India's latest global Workmonitor Survey 2013. The survey indicates that employees' social skills (91 per cent), digital skills (91 per cent), education (90 per cent) and experience (94 per cent) are more important now than these were five years ago.
cubicle trends
Fun at work promotes employee retention
Bosses, please note! Allowing your employees to have fun at work may encourage them to stick around for longer, a new study suggests. Within the hospitality industry, manager support for fun is instrumental in reducing employee turnover — the rate at which a company gains and loses employees — particularly for younger employees, researchers said.
CareerCature
Sandeep Joshi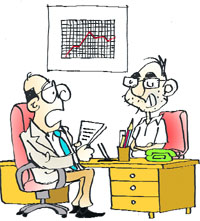 Smart, attractive, dashing!! Are you sure this is your CV?
Campus notes
gadvasu
Happiness @ work
Gems of ancient wisdom
Double-check details