Winning skills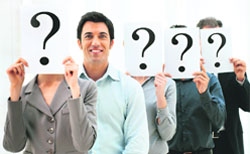 Simply having good marks and completing a degree is not enough to get a job in today's rapidly changing economy. Many students, in fact, complete degree after degree, and then wonder why they are unable to get a good job. "Just graduating with good scores does not help. The schools do not teach students to use both sides of the brain, which is most important," says Kishore Biyani, CEO of the Future Group.


CareerCature
Sandeep
Joshi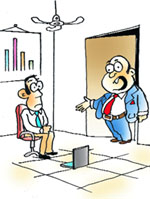 Please don't expect too much from us.
Career Hotline
Pervin Malhotra email your queries to [email protected]
Will NCC certificate boost my career prospects?
Which institutes offer BSc in optometry courses?
Cool Counsel
career compass: hospital adminstrator
A healthy hope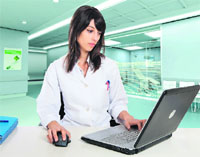 The Obama Care initiative marks a watershed for the healthcare and hospital industry in the US. It also has a ripple effect on medicare and wellness industry in India. The most seismic shift, however, is the move away from the fee-for-service model. Medical establishments such as hospitals, clinics, rehabilitation centers are not only being looked upon as hallmarks of hope but also as the providers of efficient service. With more and more people resorting to medi claim, the expectations from the hospitals have increased manifold. This increases the demand for Hospital Administrators.
smart strategy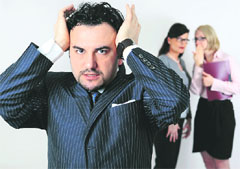 Protect yourreputation at work
An employee's reputation at workplace is one's life and career. This most important aspect of one's career is like trust. One builds it over years. But it can be ruined within seconds. Studies show that it is often the close colleagues who spoil one's reputation. The lies and scuttlebutts of the envious colleagues often spread a false rumour about one's reputation. So always remember to keep a very professional relation with colleagues and keep the personal details out of it.
work station
Sense and sensibility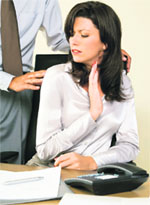 Workstations across the country have been buzzing with discussions over the past fortnight about the sexual harassment case involving a high profile Editor of a news magazine. Keeping the political undertones and patriarchal and feminist platitudes aside, the fact remains that workplace has it's own peculiar dynamics with a myriad of personalities and issues in constant interaction with each other. Throw gender into the mix and you can have a potentially explosive situation. What has generally been overlooked here is the responsibility of the managements to ensure a safe working environment for employees. The employers can not, and should not, refuse to take responsibility for such incidents.
cubicle trends
Smart moves
With the growing usage of smartphones, tablets and laptops in the country, about 86 per cent of Indian employees prefer to enhance their corporate skills through mobile devices, according to a recent report.
india skills report
Employers prefer skills rather than qualifications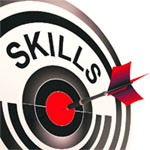 The recent job freeze across industry sectors is not the only reason for unemployment of the skill pool of India as two out of three job seekers fail to meet employers' requirements and are not considered fit for jobs. This is one of the major findings of the first India Skills Report, released last week. A joint Initiative by PeopleStrong, India's leading platform based multi-process HR Outsourcing, Technology and Recruitment Company, and Wheebox, a Global Talent Assessment Company, in Collaboration with Confederation of Indian Industry; the report not only captured the skill levels of talent pool but also brought out the hiring estimates across major Industry sectors in the country.
study abroad: thailand
Blend of learning and leisure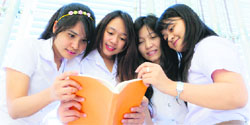 Thailand has always been a very attractive destination for the international globetrotter, at both ends of the spectrum of the luxury traveler as well as the backpacker. Rich cultural heritage with over seven centuries of history and diverse influences has made it a wonderful confluence of heritage and natural beauty.
course cruising
Certificate course on Positive Psychology
Applications have been invited for admission to a one month full time certificate course on Positive Psychology Perspective: Research, Education & Communication for Health (P3 REACH) being conducted by the Department of Clinical Psychology, NIMHANS at Bangalore.
scholarship roundup
Scholarships in Ireland
University College Dublin (UCD) recently launched UCD scholarships for Indian undergraduate and postgraduate students. Of particular note in the €250,000 scholarship fund, the largest ever by an Irish university, are the 4 full scholarships in recognition of V. V. Giri, the fourth President of India, who studied law in UCD from 1913 to 1916.
Happiness @ work
Gems of ancient wisdom
Jump queue with caution