School of thought
When growing up, each little thing matters in shaping up an individual's personality. Family environment, school system, neighbourhood, peers; practically everything and everyone a child comes in contact with.
When music means the world
As he plugs the Ipod in his ears, Celine Dion's When You Want It The Most There Is No Easy…, hits his ears. He fills his lungs with a good puff of oxygen, holds it for a while releases it slowly. Music is magic, food and entertainment for singer Babbal Rai. With his latest album Girlfriend releasing soon, Babbal sees his life in terms of music. Babbal Rai from Samrala is based out of Melbourne now. It is however music and of course family that brings him back to Punjab once a year.
Babbal Rai
Spring in step


Adulation and admiration for the art of belly dancing is growing in the country, thanks to a young girl, Meher Malik, who has become the face of belly dancing in India. She came to India as a teenage girl and fell in love with the country. "Coming from Muscat, a regulated systematic society, to India was a cultural shock for me," she exclaims. But now she is all for India.
Meher Malik
In tune…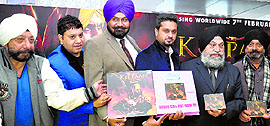 In a deluge of romantic comedies, nothing stands apart, starting from the title, the dialogues, the script, or even the characters. Very few tickle the funny bone and most fade into a void.


The team of Kirpan- The Sword Of Honour
stress buster
A fine balance
There is a lot of buzz on how to maintain balance in life. It somehow seems like a tough thing to do because we all like to follow our heart.
Future Shock
Green is in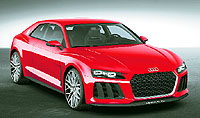 At a consumer electronics show held in Las Vegas recently, the world has seen a wonderful line-up of concept cars. We saw a slate of vehicles that are constantly being improved and experimented upon. These cars are being designed and innovated using the latest power technologies. In fact, some of the major automobile manufacturers showcased interesting concept cars this month.
Master Chef
A warm treat
The nip is in the air and the sun is playing hide and seek. This is the time to try out hot and warm concoctions with different options. Add a dash of vodka to cream and coffee with other creamy additions and you have "Roule", which tastes out of the world.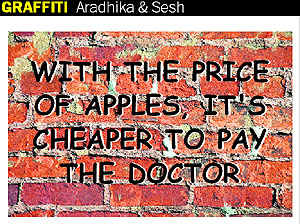 Take one
Punjabi Cinema Golden Honors a celebration of the rich heritage of Punjabi film and entertainment Industry is honouring those artists who have helped the industry scale its current heights. The Golden Honors being organised at CT group of Institutions, Jalandhar on Febuary 8 will help promote meaningful Punjabi cinema along with the work of new and up coming Punjabi film makers.
Sweet delight
Gelato Vinto, a brand of natural Italian frozen desert has redefined the ice cream eating culture worldwide is launching their store in Chandigarh. It is a natural, fresher and a more nutritious, low fat version of industrial ice cream, people are substituting it and indulging in it instead of ice cream.
star track
American Hustle's cast rocks at SAG Awards
The 20th Annual Screen Actors Guild Awards gave David O Russell's con-man comedy American Hustle the top prize, making it the front-runner for Oscar gold.



After the surgery, the therapy ...


Jennifer Hudson performing for Michelle Obama

chatter box
Living in the moment
Krystle DSouza, seen as Sakshi in her new show Ek Nayi Pehchaan (ENP), loves her show and character as she says that is close to her real personality. She talks about her rapport with co-star Poonam Dhillion and more.

Perfect present: Krystle DSouza
The year ahead
If your birthday is January 20...