M A I N N E W S
IPL-7: CSK, Royals to stay; SC makes Gavaskar in charge
Sunnyís role limited to IPL * Shivlal to handle other BCCI affairs
R Sedhuraman
Legal Correspondent
New Delhi, March 28
The Supreme Court on Friday dropped its proposal to ban the Chennai Super Kings (CSK) led by Team India captain MS Dhoni and the Rajasthan Royals from IPL-7 that begins April 16, but appointed Sunil Gavaskar interim president of the Board of Control for Cricket in India (BCCI).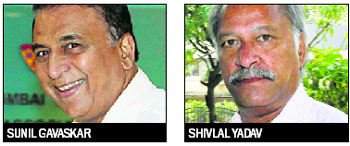 Gavaskarís role would, however, be restricted to running the IPL. The other BCCI affairs would be handled by former cricketer Shivlal Yadav, the Boardís senior-most vice-president from the South Zone.
A Bench of Justices AK Patnaik and FMI Kalifullah passed the order in the light of the apex court-appointed panelís report on charges of betting and other irregularities in the IPL, particularly by Srinivasanís son-in-law Gurunath Meiyappan, who was CSKís mentor.
The Bench clarified it was not expressing any opinion on the merits of the allegations against Srinivasan, thereby keeping alive his hope of taking over as chairman of the International Cricket Council (ICC) in July.
The changes effected by the SC today would be in place till its final verdict on the betting and fixing allegations in a petition filed by the Cricket Association of Bihar (CAB).