Art Management
The business of art
Indian Art has caught the attention of a global audience. The latest edition of the India Art Fair held in January this year in New Delhi attracted 1,000 artists from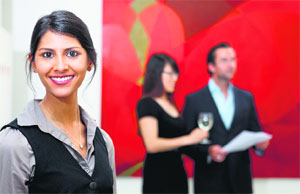 around the world representing 50 per cent international and 50 per cent Indian galleries, including a line up of 24 unique art projects, and much else. What's more this event not only brought together big names from the world of art, such as Anish Kapoor, Anjali Ela Menon, Subodh Gupta and Dyanita Singh, but also showcased cross-culture networking, international patronage and gallery collaborations across the globe, which have helped India become an art hotspot.
Thinkstockphotos/Getty images

Career Hotline


Legal dreams!
Q. I am studying in BA final year at Punjabi University, Patiala. I want to pursue LLB after graduation kindly guide for the same. — vijay bansal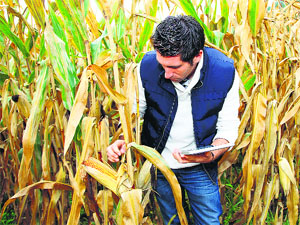 field in focus: agriculture
Rich harvest of opportunities
There has been extensive growth in development in the field of agriculture over the past three years, be it in terms of research, teaching or extension of technology. Modern techniques have been created for micro-propagation; molecular breeding, nano-technology, hi-tech horticulture, protected cultivation of vegetables; bio-fertiliser and bio pesticides production etc. Thus the scope and opportunities in agriculture have widened to unparallel and unprecedented scale.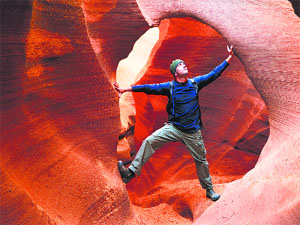 subject matter: speleology
Explorers' delight
Speleology is the scientific study of caves and other karst features, their make-up, structure, physical properties, history, life forms, and the processes by which they are form ed (speleogenesis) and change over time (speleomorphology). Originally a part of the wider field of geology, speleology is coming of age now. The term is also sometimes applied to the recreational activity of exploring caves, but this is more properly known as caving, spelunking or potholing. Speleology and caving are often connected, as the physical skills required for in situ study are the same.
smart strategy: dealing with credit stealing
Stand up for yourself
Almost every professional has gone through the dreadful experience of someone taking credit for their work. The situation is even worse when the person hogging limelight is one's own boss.
Happiness @ work
Gems of ancient wisdom
Good boss is open to criticism
Most people in power can't take no for an answer. They find it hard to handle criticism. But a good boss is one who can take bad news in his stride.
Course cruising
MBA in Infrastructure
TERI University that offers master's and doctoral level programmes in various areas related to Sustainable Development, is inviting applications for MBA in Infrastructure programme for the academic session 2014-2016.
Course chat
Online Master's degree in English Language Teaching
UK-based University of Southampton, in collaboration with the British Council, has launched an online Master's Degree in English Language Teaching worldwide. The online MA will be offered across the world to individuals, ministries of education and education institutions for their teachers.
news board
90 pc students get campus placement in IIT-Roorkee
Ninety per cent undergraduate students at IIT-Roorkee received campus placement offers this year from globally renowned companies, with the highest international placement offer standing at Rs 73 lakh. As many as 1,047 out of 1,631 students registered at the institute got job offers from global giants like Google and Microsoft through campus interviews which took place for the first time in the history of the institution, according to an official press note. The highest salary package among international offers stood at Rs 73 lakh while the one in domestic category stood at Rs 32 lakh, it said.
scholarship roundup
Great opportunity
As part of the GREAT Scholarship programme-India and British Council Initiative, the University of Strathclyde, UK, is offering scholarships to meritorious students from India. These awards are open to new students who begin a one year full-time master's course in September 2014.