Degree with a difference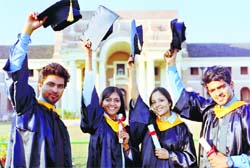 Every year more than 15-20 lakh students sit for the medical and engineering entrance exams. These are the primary options for almost 90per cent of students planning for higher studies in India. These choices have been uniform for several decades even though barely 30,000 get into medical colleges and around 1lakh into the good engineering colleges. These choices are not made on the basis of interest or inclination towards medicine or engineering, but often due to parental pressure and a fear of the unknown.
International conference
Thapar University hosted a two-day international conference on "Changing perspectives and paradigms in business and behavioural sciences", in which delegates from various countries, including USA, Iran, Mexico and Germany, participated.
Training shines shoe skills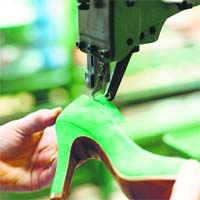 Be it Carrie Bradshaw of the well known TV series Sex and the City fame or Rebecca Bloomwood from the best-selling chic literary work Confessions of a Shopaholic, women's love for shoes has been depicted extensively in popular culture. As we all know, men aren't far behind either when it comes to an obsession for the right pair of shoes. Some of them take the axiom, "You can judge a man by his shoes" rather seriously and will not settle for anything short of the most stylishly designed and comfortable pair of footwear. All this points to one single fact: There is an immense demand for high-quality and fashionable shoes across segments and genders and this demand swells every single day.
Field with a growing appetite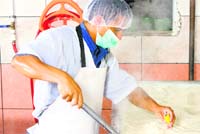 Food technology is a branch of science where food science is applied in the processing, preservation, packaging and storage of the food commodities. These commodities can be wheat and rice grains, oil seeds or pulses. Food technologists deal with the physical, chemical and microbiological aspects of the food products, thus understanding its properties and behavior in a given environment.
Killing performance with appraisals?
Though performance appraisals are established tools and used universally, some experts are questioning them and the need for them. Over time more and more companies have decided to change their performance appraisal processes. Recent research has concluded that the conventional performance appraisal system is flawed and contrasting unfavourably with our vision-based, value-driven and combined work environments. Many also state that this method of performance review does not improve performance but in fact reduces it.
FIRST PERSON
Millennial strategy


The Millennials generation, (i.e. people born during 1983-2000, who have grown up in the digital era), is expected to represent 75 per cent of the workforce by 2025, according to a Deloitte study on the attitudes and expectations of generation-Y employees. They are tech-savvy, open, ambitious, family-orienSted, good communicators and team players.They prefer coming to office in casuals, and work from any place and any device. This has significantly changed work environment in organisations.
Sundararajan Narayanan, Senior Vice President and Global HR Head, Virtusa Corporation
Upswing in hiring
Buoyancy in hiring activity was the sentiment that emerged from the Naukri Hiring Outlook survey 2014 – a half yearly survey which gauges the hiring sentiments of companies and covers a plethora of sectors. The survey was conducted amongst 800 plus recruiters. Approximately 64 per cent of the recruiters who were surveyed indicated the creation of new jobs this year. This represents a more positive outlook in comparison to July 2013.
Career Hotline
Pervin Malhotra email your queries to careers@tribunemail.com...
What are the career prospects after getting a degree in anthropology?
I want to specialise in child development
Cool Counsel
Master your emotional triad
Failure at workplace is the biggest fear of several workers. This fear makes our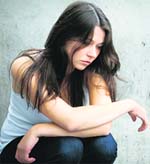 emotions negative and our personal space (psychological world) is adversely affected by the external world ( foreign hull). A solution given by a world famous motivational psychologist, Anthony Robbins reveals that if we master our emotional triad (our personal space) the sleeping giant in us will wake up never to settle down for anything less than an extraordinary achievement. The three points of the triad are basically our physiology, our focus, and the language that we make use of. This triangular aura determines what we feel, how we act, and how we react in a workplace situation. Whatever emotion we feel at a time is first felt in our body. Our emotional triad reacts like a three dimensional bulb and reflects our innermost feelings.
book shelf
Secrets of success



Campus notes


Happiness @ work
Gems of ancient wisdom
Who rules: Tech or you?