Notes from underground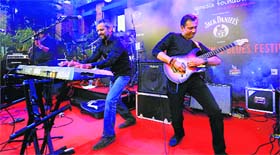 As the Kasauli Rythem at Blues fed the appetite of the music lovers, who hailed from across the country and abroad, there was much more to the event than just the power-packed performances at the Baikunth Resorts.



Rauf and Philipe Haydon of Ministry of Blues

Man of the moment
Punjabi Movie Dil Vil Pyaar Vyaar (DVPV) is being released on May 2 in a big way. Apart from being a family entertainer the other unique aspect about DVPV is for the first time that Punjab's top actress Neeru Bajwa will be seen on screen opposite Maan.
Turning tables
Deejaying happened to Aaron James by fluke…mixing tapes for a friend, he took up an open slot for $50 and a dinner way back in 1997. Fun he had that night on console made him stick to Deejaying!
stress buster
Forget your fears
One of the main causes of stress in our lives is fear. Although fear is not always bad, it is an emotion you are supposed to feel, like any other emotion. We always hear that if something is present and potent there is cause to be afraid.


Graffiti Aradhika & Sesh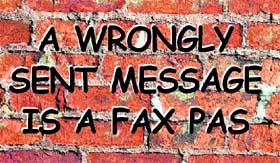 Alternate theory
Call it the placebo effect, power of faith in a system, discount it or believe it but the fact is that alternative form of medicine has come a long way. Homeopathic continues to bring people in its ambit each day. "The onset of any kind of allergy or disease happens due a combination several factors.
Master Chef
Sweet, sour & spicy
The salad sounded pretty interesting. The base of the salad is crunchy noodles and bean sprouts. The dressing sounds really tasty being made with peanut butter and chili sauce. The dressing is a nice balance of sweetness, sourness and spicy.
Traditional take
Ravi Dhillon of Dhillon Brothers is back with a single titled Pagg. A song that was born out of personal experience, Ravi is proud of it and promises to give a new single every alternate month. Here's the Punjabi singer sharing his journey…
pet passion
Special treatment
The 'Thapars' are a family who are in love with anything that is 'canine' and have seven of the four legged friends living with them as family members. Among the daschunds, a pug and two cocker spaniels 'Ladda' is the boss and favourite who considers herself much above all of them.
star track


New kids on the block


Adele plans a comeback at Albert Hall


Too busy to celebrate


On a signing spree


Jennifer Garner celebrates birthday at Disneyland
chatter box


Wishes from the heart


Have feet, will dance


On road to success