chatter box

Open question
Open relationships seem to be a trend today. The couples talking about it often come off as sophisticated and self-confident. But is it good? We ask television actors...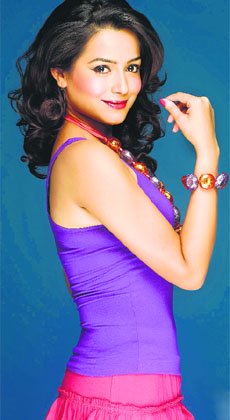 Damaging idea
I am not against open relationships, but they sound really nice and enjoyable till a certain age because at the end of the day what you need is peace of mind that comes from a committed relationship. Also, being in multiple relationships you end up damaging yourself more over a period of time. A real soul-mate or a partner who completes you as a person is something everybody looks for.

Samiksha Bhatnagar
Mindset change
A perfect open relationship is nirvana of the highest kind amongst humans, I think. But are we evolved enough to practice such an open relationship? I don't think so. It requires a mindset, social habit and a broad outlook. We Indians are not yet there to practice such an arrangement.
No sense
The trend of open relationship makes no sense. If you are in a relationship it means commitment. Commitment means being faithful to each other and being faithful means being exclusive to each other. If you are not exclusive what is the meaning of a relationship?
Reel life
The idea of open relationship exists in big metros, but I am not in favour of it. The essence of any relationship is commitment. If you are not committed that means you are not in love with the other person. The concept of open relationship is only fit for movies.
Commitment important
Open relationship concept exists, but I am surely not in favour of it. Commitment is important. Open relationship is of convenience. Either you are committed or you are not. The concept of open relationship is not practical. Open relationship means you are willing to be in a temporary relationship, which you can walk out anytime. Commitment is very important in a relationship. We live in India not America.
Less emotions
I am open to the idea of an open relationship. There is less emotional baggage. People can live together and check out the possibility of being together forever. When two are not committed formally and live together, they come to know whether they can live happily or not. It saves you of the legalities. One is a free bird.
Longer ties
Open relationship implies that a relationship exists on a level that is more than casual dating. However, in most cases these relationships do not work well in the longer term. Adults are free to choose, but this arrangement should be lasting.
Nothing negative
After movies, Vatsal Seth is now busy with his television show Ek Hasina Thi. The light-eyed boy, who has always played a good son in films, is glad to have got the chance to play a negative role in his show. He talks about it and more.
Why did you choose this show?
I had not thought of doing a TV show, as I had two movies in hand. But when my friend, producer Sidharth Malhotra spoke to me about this show I agreed. They wanted an actor who didn't have the image of a bad boy. The graph and story was interesting, so I took it on.
The show took a while to air. Was the wait tough?
It was tough to wait, but everything happens for good. Due to the delay, we didn't shoot at a fast pace so we have good quality. Today, we have a good bank of episodes.
What is your role like?
Shourya has lots of layers. He has a nice, naughty and nasty side. He's such a two-faced guy that it amazing. He is different with his parents, girlfriend, friends and society.
How is your chemistry with co-star Sanjeeda Shiekh?
I had met Sanjeeda socially before working in this show. She is a fantastic actor and that's what you want in a co-star.
Your Bollywood friends have shown lot of support for you.
Yes, I am close to a few. Bobby bhai and Sohail sir were really sweet. There were others who couldn't make it like Ajay Devgn, Ritesh Deshmukh, but I have received a good feedback from them. — HRM
To Dushasan, with love!
Though Dushasan is one of the most hated characters in Mahabharat, Nirbhay Wadhwa, who plays Dushasan in Siddharth Kumar Tewary's Mahabharat, has a huge fan following. Nirbhay shares, "I never thought that people would have a soft corner for Dushasan."