Add-on courses for Commerce students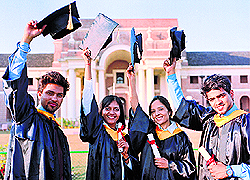 Add value to your degree
For many students the suggestion of opting for commerce in college gets a bored, déjà vu reaction. "After all almost everyone (other than science graduates) does commerce", is the common refrain. Commerce is also given short shrift by students when called upon to make their subject selection for the Plus II stage. "I don't know anything about commerce, and I don't like humanities!", when science becomes the default option.
Career Hotline
What are the career options for a student of history?
Q. I am awaiting my Class XII results. I had opted for humanities stream. History has been my favourite subject since Class VI and I am keen to take it up in college too. However, my family tells me that there is little scope apart from teaching if I take up this subject. Is this true? What all careers can I pursue after my graduation with this subject?



Acting talent
Cool Counsel
Right focus will take you a long way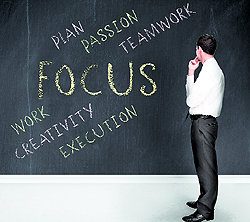 What most of the people, whether young or old, lack today is focus. They just run after an opportunity and join the race without knowing the consequences or the end result and get lost. Where as we should focus on the subject, execution process and the end result. Students are supposed to be focused towards their studies rather than entertainment, company of friends, indulgence in undesired activities. All students are alike when they join a class, but only a few of them top the ranking chart and rest of them are either average performers or fail altogether. Why? Where is the difference?
BE courses with a difference
In view of the changing dynamics of the increasingly competitive job market, Thapar University, Patiala, has introduced four new BE courses to equip students with specialised skills that would give them an edge over plain engineering graduates.
A high flying career
With India's civil aviation sector expanding rapidly, several international firms are setting up Maintenance, Repair and Overhaul (MRO) facilities in India where all kinds of major repairs on aircrafts are undertaken.
Campus notes
Guru Nanak Dev University, Amritsar
in conversation


Training for success
A lot is being said about the huge skill and academia gap, which is impacting the growth of the country. When it comes to training, a lot of emphasis is laid on skills training which is imperative. However, one thing that is overlooked in this is the moulding of attitude and behavouiral skills of youngsters.


Sachin Adhikari, Transformational Training Designer & Chief Mentor of Achiever's Zone

cubicle trends
Inclusive strategy enhances productivity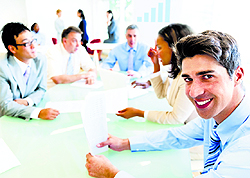 Most Ind employees link inclusion to high performance: Report Feeling included rated very high among Indians as most employees, who feel more included, report going above and beyond the call of duty and suggest new product ideas and ways of getting work done, according to a recent study.



Thinkstockphotos/Getty images
youth economics: career expectations survey
More youngsters prefer to settle in India
As many as 84 per cent of graduation and post graduation students in Delhi NCR feel that India's growth story will remain intact in coming times and thus prefer to settle in India for career prospects while the remaining 16 per cent are of the view that moving abroad would help them repay their education loans and attain good financials and better living standards for themselves. This has been revealed in a survey conducted by Research Bureau of the PHD Chamber of Commerce and Industry.
Happiness @ work
Gems of ancient wisdom
Productive breaks
Sometimes, in the middle of hectic activity, comes a break. One should not lose focus during the interval and utilise the interruption to do a rethink.