M A I N N E W S
WORLD LEADERS GREET MODI
US congratulates BJP on its victory in India's historic election. We look forward to working with the government once formed to advance our partnership.
White House statement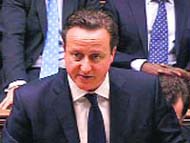 Congratulations @narendramodi on victory in India's elections. Keen to work together to get the most from UK-India relationship.
David Cameron, British PM
Prime Minister Nawaz Sharif spoke to Narendra Modi this afternoon and offered his congratulations and good wishes on the Bhartiya Janata Party's impressive victory in the just concluded General Election in India.
Pakistan Government release
China is willing to make joint efforts with new Indian government, maintain high level exchanges, deepen cooperation in all areas and bring China-India strategic partnership to new height.
Hua Chunying, Chinese Foreign ministry spokesperson