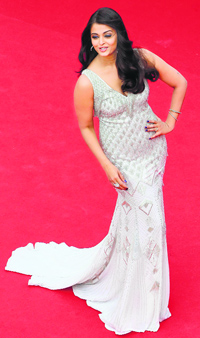 Twist in the trail!
Gowns have forever been associated with grandeur and when they come with long trails, the magnificence grows manifold. With many celebrities, including Aishwarya and Sonam, donning gowns with long trails at the Cannes Film Festival this year, the trend sure will find many takers in India.
Besides cinema and all things important, the Cannes Film Festival is about celebrities who know all about fashion, celebrities who claim to know all about fashion and celebrities who pop up on the red carpet never-to-be-seen-again for the rest of the year! Itís also about residue of fashion left behind - what looked out-of-this-world, what failed to impress; praising Sonam Kapoor most of the times, lauding Aishwarya Rai this time, picking up trends and then reviewing them. This year, Cannes Film Festival had unending trails adding colour to the red carpet.

Leading lady: Aishwarya Rai Bachchan

Sun(ny) and the desert
Sunny Leone makes a foray into Punjabi music industry with a video Saree Wali Girl. The team is all-excited, even as the lady sizzles in a red saree
In the vast landscape of a desert, a sultry beauty, draped in a red sari, is heating up the temperature. As she swings and turns around, you know she has taken your breath away. The girl in the red saree is the baby doll of the industry, Sunny Leone, and this is her first Punjabi video shot in Dubai. And before you pounce on your laptop, here's giving you more dope on the how and when of this sizzling chapter!
Punjabi Tadka
No loss, all gain
An attitude that is carefree, an outlook that allows anything and everything to come and go, an approach that hints of professionalism hidden behind the newness of the world, the young singer on the block Gitaz Bindrakhia would rather struggle to create a place than nicely slip into a place already created by his father, late Surjit Bindrakhia!
TROUBLE SHOOTER
Let the child be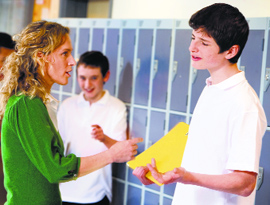 My son was wrongly picked up in school even when he was not at fault. It was his friend who was being naughty, but the teacher punished both of them. Should I talk to the teacher as my son is very upset?
Madhu Sood, Chandigarh.
If the teacher is regularly troubling children by punishing them, then maybe you can consider talking to her or him separately. However, often it is a misunderstanding and it is important for children to understand that life is often unfair and it is okay. Let children deal with minor problems, as overprotecting them does not help because they do not learn how to handle frustrations. Listen to the child and empathise, but teach him how to relax.
Par Excellence
Improve your golf
The biggest challenge in improving the level of your golf is to motivate yourself to try and improve. As a golfer's game begins to decline, they blame it on lack of practice or on age and begin to ask for strokes from their playing partners. They also buy new clubs hoping that this would solve the problem. There is also a notion that once we meddle or change our swing we would forget even what we know! There may be a little transition time between swings but if one makes the correct analysis and sets about the changes in a planned, systematic and phased manner, there would be reasonable progress.
Easy elegance
Egle & Louis Alberti, the trusted Italian men's footwear brand has released its new summer collection, which is all about style with ease. The brand refreshes its icons for men with the launch of its latest collection; fusing comfort with trendy designs for this season. Egle & Louis Alberti's most celebrated footwear styles are transformed by an array of timeless assortment apt for any occasion.
Ode to womanhood
Kathak dancer Purvaís ballet, Changing Face of Durga, fuses different dance styles, including kathak and taandav, to highlight the plight of women
Kathak dancer Purva aimed at doing a ballet on women empowerment. When she set out to research, everywhere she found women still chained. The influences she gathered led her to a ballet called Changing Face of Durga, journey of a woman. Presented by Shobhaniya Kala Kendra, this 61-member ballet touches upon sensitive subjects, right from female infanticide, dowry deaths to marital rapes. "I started with a different intent, but what I saw I just couldn't ignore. Yes, women are moving out but still very much in the limit set out for them by the patriarchal society. The situation has in fact gone worse. How can we blame a rape victim for wearing short clothes or venturing out? Holding a woman responsible for a man's sick psyche is not a sign of a progressive society."
star track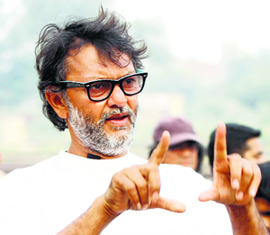 Ground zero
Rakeysh Omprakash Mehra moves on to his next film Mirza Sahibaan
After winning accolades for Bhaag Milkha Bhaag, Rakeysh Omprakash Mehra knows it's time to move on to another difficult film Mirza Sahibaan. He says the movie, a tragic love story, isn't a typical Bollywood film about a boy and girl. In an interview, Mehra spoke about the new movie, his experience with the newcomers Harshvardhan Kapoor and Saiyami Kher that the film will launch, and about working with the inimitable writer Gulzar.

Fresh perspective: Rakeysh Omprakash Mehra

Astro turf
ARIES: A trip to the local market for locally grown fresh produce might inspire you to eat nutrient-rich foods. Let your imagination run free. Cash crisis resolves after 3 pm. Consider well before acting.
The year ahead
If your birthday is May 27...
Until July 16th, you are likely to see and enjoy benefits to your earning power and value system. It is a profitable and productive period. You are likely to feel more confident and enthusiastic about your ability to earn a living, and this can help you to attract more income, as long as you are realistic. You might decide to develop your talents during this cycle, which in turn boosts your earning power. Money problems from the past may clear up if you use it appropriately and working out ways to manage your resources in a better way. If you're overconfident about your ability to make money, then you might take foolish risks and this tendency tends to be especially strong in October.
Chatter box
Out or not out?
Nowadays, television shows have a short life span. Amidst rumours and speculation about many shows going off air, we look at some of the shows that are likely to wrap up. While we have confirmation for some, there is no official announcement for the others.
Master Chef
A cold treat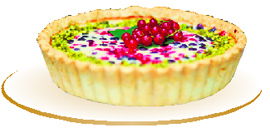 Baked vanilla yogurt
This is a very simple creamy dessert and you can have it any time before or after meal. It tastes so yummy, and the best part is that you can add your own topping (fresh berries or any nuts).
Ingredients: 200 gram Thick Yogurt
200 gram condensed milk
100 gram Fresh cream
2 tsp Vanilla essence