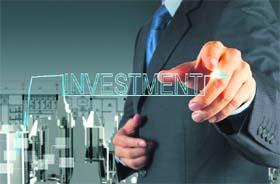 real turf
Investment inflow plumps up hopes
For the quarter ended March 2014, nearly $800 million was invested into India's real estate sector. This translates to almost Rs 4,800 crore having been injected into the sector through the private equity route over the past few months.
REITs may tap 90,000 cr in first year
Real estate investment trusts (REITs), which are expected to get a green signal in the upcoming Budget, could open up a new source of funding for developers battling declining sales and high cost of funds.
realty bites
Mumbai favourite among UAE-based NRIs
Mumbai has emerged as the top Indian city for property investments by NRIs in the UAE with Bangalore being the second most popular, according to a survey.
launch pad
City Heart in Kharar
Kharar-based developer SBP Group announced the launch of its first commercial project 'City Heart' in Kharar earlier this week. The eight-acre project being developed under the group's new brand Credo is located on Chandigarh-Kharar highway (NH-21).
loan zone
Reverse mortgage loan yet to come of age in India
Reverse mortgage is a special type of loan against a home that allows the borrower to convert a portion of the equity in the property into cash. The equity built up over many years of home loan payments can be paid directly to the borrower.
tax tips
Can plot loan be converted into home loan?
Q. I am working as SDE in state government and my monthly gross salary is Rs 45,000 (without deductions). My wife is also a government employee and is earning Rs 43,000 per month (without deductions).