Hotel management progrmmes
Options that pay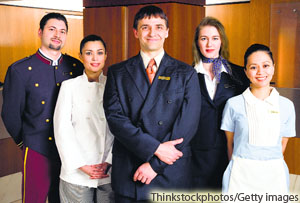 More and more people are travelling for work and pleasure than ever before with hotels and resorts pampering them with not only comfortable rooms, and fabulous meals but also a host of luxuries and services. So if you are looking for a job that seems like a permanent vacation, then it has to be hotel management. Of course, it is not you who is on vacation, but the guest to whom you provide these services. But nevertheless you do get to work in rather luxurious surroundings, handle exciting and delectable foods, and get to meet interesting people — even celebrities.
Field in focus: material science
Material minds
Can you think of a world without raw materials or for that matter processed materials? The roads, the bridges, the optical fibers used in telecommunications and silicon microchips that have made the information revolution possible, your TV set, your golf club. In short, there is no aspect of modern life that has not been touched by materials moulded by able hands, or machines. Materials are so important that time down the ages has been marked by raw materials that were used prominently during the ages —Stone Age, Iron Age, Bronze Age, etc.
Drop to pick up pace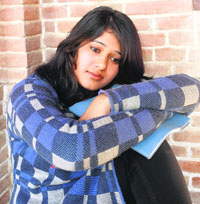 Board results are out and college admissions are in full swing. A bad or a little "off" result in the boards or in the entrance exams can lead to a lot of concern for the students as well as the parents. Several students on the threshold of college after Class XII results face the dilemma of joining a college or course that was not in their original plan or drop a year and prepare again and compete the next year. There was a time when taking a gap year in order to prepare for an entrance exam or improvement of score was uncommon and was frowned upon. But things have changed now. There is so much of competition in the modern world that each year more and more students appear for the competitive exams.
Scholarship roundup
Nursing studies
Swansea University, UK is funding nursing scholarship for international students to pursue BSc (Hons) Professional Nursing Studies programme. Eligibility: Students applying for BSc (Hons) Professional Nursing Studies programme will be eligible. Details: International Nursing Scholarship of £1,500 will be offset against the total tuition fees. Applicants eligible for the Clinical Placement Module will be exempt from a £600 practical fee (this cost will be covered by the College of Human and Health Sciences).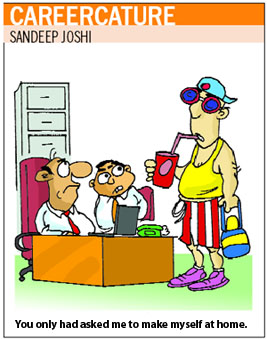 Career Hotline
Job scope after BCA
Q. I am a student of BCA third year. I am pursuing this course from an open university. What jobs can I get after completing this course? I want to become a computer software or hardware engineer. Please tell me the type of related job oriented courses I should do.
PG must for better prospects in dentistry
In response to a query I answered in these columns earlier this month regarding a student who was considering opting for dentistry, but was not quite sure of the outcome, I've received a detailed letter from Dr. Hardik Makkar a PG student of Dentistry: MDS (resident), the gist of which I'm reproducing here to constructively help the student who sent in her query as well as scores of others like her. Being from the same field and having experienced the same situation, he wanted to share his thoughts: Admission in dental colleges is through AIPMT and other state entrance tests.
Course chat
Five-year integrated MBA in Financial markets
The National Stock Exchange and Gurgaon-based Apeejay Stya University have entered into an agreement recently to launch a five-year Integrated MBA course in financial markets. ASU is the first private university to tie-up with NSE for this course. Students enrolling for the five-year integrated MBA will have an exit option after three years, to get a BBA (FM) degree.
Smart strategy: Managing difficult employees
Smoothen the rough edges
Being a manager does have its perks, you may get the corner office with the view, a marked parking space, probably even an attractive pay package, but we all know the managerial role is no walk in the park. So what's the toughest part of the job?
office mantra: How to negotiate with colleagues
Amiable negotiation
Workplace negotiations are very different from the other kinds of negotiations, as the parties involved share the same roof and workspace and you deal with your colleagues. Authority used to be the power tool in negotiations, nowadays more and more organisations are moving to matrix reporting structures, forcing managers to coordinate the activities of individual contributors and business units over whom they seldom have formal authority.
Happiness @ work
Gems of ancient wisdom
From fire comes gold
The road to success is long — like a marathon. And the ones likely to make it to the finish line are the ones who stay the course, especially in bad weather. In the 1920s, writer Mulk Raj Anand participated in a student strike against the transfer of the nationalist principal of his college after Annie Besant had been invited to give a talk. He was jailed for a month. This led to tensions with his loyalist father, eventually forcing him to leave home. As his father wanted him to become a doctor or an engineer, vocalist Bhimsen Joshi, who was passionate about music, left home in search of a guru at the age of 11. His search took him to Savai Gandharva, a disciple of the founder of the Kirana Gharana Abdul Karim Khan, in Kundgol.
Coffee entrepreneurship programme
Coffee Board, Ministry of Commerce and Industry and Indian Institute of Plantation Management, Bangalore's Centre for Innovation and Entrepreneurship will be organising an intensive programme to train potential and nascent coffee entrepreneurs in starting and establishing high-growth businesses. The Centre for Innovation and Entrepreneurship (CIE) at Indian Institute of Plantation Management Bangalore (IIPMB) is a pioneering initiative of IIPMB to promote entrepreneurship in the Indian Coffee sector.
News board
All-India mock CAT
Triumphant Institute of Management Education Pvt. Ltd (T.I.M.E.), will be conducting a free All India Mock CAT on June 29, 2014. This online computer-based invigilated test will be conducted at numerous locations across the country. "The All India mock CATs called AIMCATs are tools devised by T.I.M.E. for the serious CAT aspirants. Every one of these tests is specially designed, with question combinations that cover all the test areas and various question types that have appeared in the CAT over the years", said Ramnath S. Kanakadandi, Course Director, T.I.M.E.
Course cruising
Certificate in Financial Engineering & Risk Management: Asia–Pacific Institute of Management, New Delhi invites application for its second batch of Certificate in Financial Engineering & Risk Management (CFERM) programme. This course is approved by the National Institute of Securities Markets (NiSM), an education initiative by SEBI.
Hiring trends
Outsourcing in hiring catches on
With businesses expected to ramp up hiring activities, a large number of companies are expected to outsource their recruitment process work, especially by IT & ITeS industry, in the near term, say HR experts.
Fortnightly quiz 466
1. Which Indian metropolis recently became the fourth one after Kolkata, Delhi and Bangalore to have the metro rail service?