Chandigarh cricket academy

Players struggle to clear physical tests

Deepankar Sharda
Tribune News Service
Chandigarh, June 25
The UT Sports Department is struggling hard to shortlist 24 cricketers for starting its new batch of Chandigarh Cricket Academy, run by UT Administration, here. From past three months, after initiating trials in various cities of Punjab, Haryana, Himachal Pradesh and also in Chandigarh, the selectors could manage to shortlist only 9 players.
Now with no option, the department has decided to advertise the selection for the third phase, starting later this month. In the first phase of trails (in May), the selectors had visited eight cities including Una, Shimla, Mandi (Himachal Pradesh), Rohtak, Bhiwani (Haryana), Patiala, Jalandhar and Amritsar (Punjab) and found only three players while the other six were selected in the second phase of trails held in Chandigarh (in June).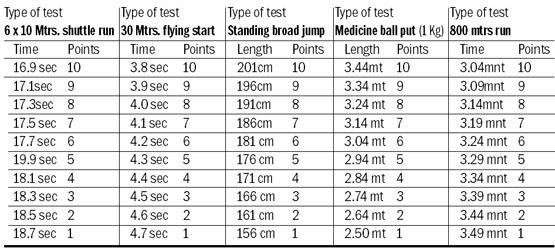 According to expertise, asking anonymity, the players appearing for selection trails failed to fulfill the criteria of passing the physical tests which is essential for getting admission in the state run academies (Football, Hockey and Cricket). Notably, since the formation of academy, this year in 2014 the expertise observed that the cricket players should undergo a different level of physical tests in comparison with hockey and football players.
Although, the measurements of physical test will not change in upcoming phase of trials, the selectors are looking forward to get a good response from players.
"Cricket player's physical efficiency is different in comparison to the players of football and hockey. The selectors should change the criteria of selecting players through physical tests. Cricket is more a technical game rather a power-stamina game," stated an expertise and member of selection committee.
Earlier, in May, the finance-cum-sports secretary had asked the UT Sports Department to rethink its proposal to close the state-run Chandigarh Cricket Academy here.
In previous proposal, the UT Sports Department sought recommendation of the secretary to shut down the academy. The UT Administration started the cricket academy in 2007 following the success of the Chandigarh Football and Hockey Academy. Players sign a seven-year stay agreement with these academies and after every three years, new players are inducted.
However, this year due to the same reason, the trials were delayed and now the selectors are struggling hard to finding players. To adjust cricket players, it has been decided cut down the criteria-selection age to 12 years in comparison to 10 years for admitting players in football and hockey academy.