ignou programmes
Bridging the distance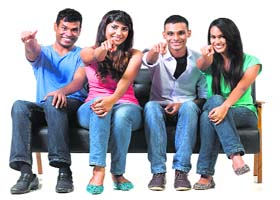 If you are one of those who want to go for higher studies but cannot attend formal classes, there is an alternate route for you to achieve your academic goals. Students who are working and have missed the opportunity of attaining higher education due to family or economic constraints, those who wish to supplement their educational qualifications, or those who do not have locational access to higher education can avail of this option.
Vocational boost
Punjab government has signed an agreement with the National Skill Development Corporation (NSDC) seeking to create new employment opportunities for the youth by providing them vocational training.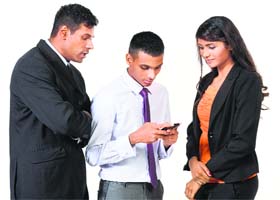 Preparation is the key to successful negotiation
Well-prepared is well-negotiated
Failing to prepare is preparing to fail — this is a very old saying and fits in aptly for negotiations. Any successful negotiation is about mutually agreeing to terms, which lead to a long- lasting relationship. Negotiations are never about scoring a quick one-way victory at the expense of the other party.
smart strategy: how to use a 'break' in career?
A constructive break
Career breaks are more common than you would think. Several professionals end up with a break in their careers intentionally or unintentionally. This is probably more common among in women professionals than men but the overall number of such professionals has definitely seen a rise.
cubicle trends
Women face gender pay gap in IT industry
The IT industry in India faces a severe gender gap not only in terms of number of women in the payroll but also in terms of remuneration as women employees are getting far less pay than their male counterparts, says a Monster.com report.
study abroad: scholarships and bursaries
Money matters
Over the past few decades, the trend of studying abroad has gained momentum and more and more students are keen on exploring this option. The cost factor is one of the major hurdles for Indian students as the fee charged by most of the good institutions abroad is astronomical.
in conversation
E-highway of job opportunities
With the easy internet accessibility, e-commerce in India has started accelerating over the past few years with huge number of players entering this field. E-commerce is playing a very important role in our fast paced life in both personal and professional engagements as far as consumers' buying behaviour is concerned.
Happiness@work
Gems of ancient wisdom
More than one way to think
At times when things are going well, it pays to stick to the routine. But at times when operations are not going right, think out of the box to get out of the rut. Even while sculptor Kokkas from Pratishthana headed a team of 7,000 craftsmen, the job at hand was way beyond conventional methods.
Financial services sector back on hiring mode
More than half of financial services CEOs globally are planning to raise the headcount by at least 5 per cent in the coming year as recovery in the developed markets gathers pace and confidence in the sector improves, says a PwC report.
Cool Counsel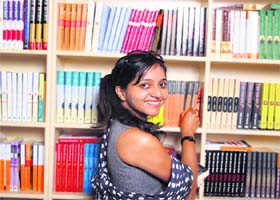 Master the art of speed reading
Ours is a world that moves at the speed of sound. To keep up with this vast professional world of scintillating careers where literature for acquiring and refining every professional skill is available in plenty, it becomes absolutely necessary for all employees to develop speed reading skill to keep pace with the modern workplace world. Those who still work in the same old rut of leisurely reading within their professional fields are bound to lag behind their rivals.


CareerCature
SANDEEP JOSHI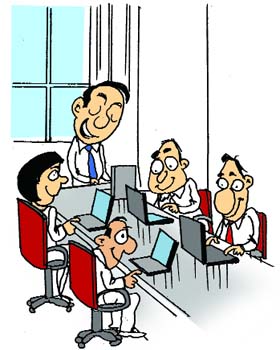 A face-to-face meeting is any day better than an online one!
scholarship roundup
Chevening scholarships for PG students
Foreign and Commonwealth Office (FCO) and partner organisations offer Chevening scholarships for master's level students. This is the UK government's global scholarship programme, funded by the Foreign and Commonwealth Office (FCO) and partner organisations.
For the good of society
Sports law— the next big thing for law students