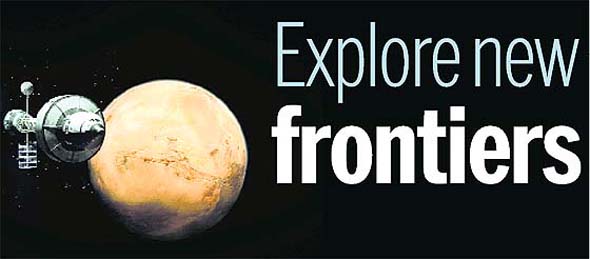 Going where no man has gone before... well almost! India's Mars Mission has achieved a first when it struck thered planet's orbit in a first attempt and also struck a resounding chord in all young hopefuls looking for a career in space.
Career Hotline
What is automation engineering?
Q. I am fascinated with automation engineering but I don't have any idea about this field. What does this field involve and what are the job prospects? — Ishan Talwar
colleges and contests
India Ideathon
Giving an opportunity to budding entrepreneurs in the age group of 19 to 55 years through active mentoring and funding support CapitalVia Global Research Limited is inviting registrations for the second India Ideathon, 2014.
course chat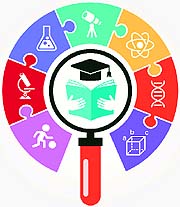 Fashion styling course
Pearl Academy has launched Fashion Styling and Image Design course from the current session to cater to the increasing demand for fashion stylists and image designers in the media industry. The course is aimed at providing students with the knowledge of styling & image design is a four-year BA (Hons) degree programme in affiliation Nottingham Trent University. It will have various modules like Fundamentals of Fashion Styling, Cultural Studies, Communication Skills and Computer Skills that will be covered over eight semesters. Candidates with a minimum of 50 per cent score in Plus II are eligible to apply for this course.
Field in focus: Biochemistry
Strike the right chemistry
Interested in a career that belongs to the present century and touches a huge range of organisms, from bacterium to humans? Would you like to be associated with the determination of effects of chemicals on cancer, aging or obesity?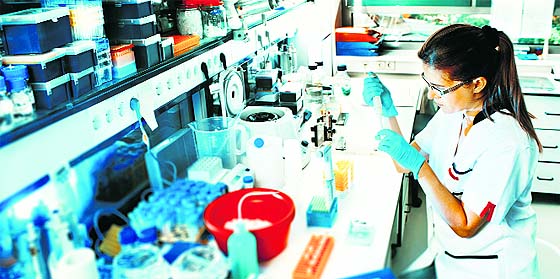 career compass: translation
Institute watch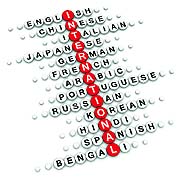 Most of the universities in the region offer diploma and certificate courses in translation and it is better to opt for a course from a UGC-recognised university for better job prospects. The following are some of the universities that interested candidates can check out: Panjab University, Chandigarh Guru Nanak Dev University, Amritsar IGNOU, New Delhi Jamia Millia Islamia University (one year) Jawaharlal Nehru Academy (5 months to 3 years, depending on language) Bharatya Vidya Bhavan (5 months to 3 years, depending on language) Bhartiya Anuvad Parishad (One year) Aligarh Muslim university, UP Gujarat University, Gujarat


CareerCature
sANDEEP jOSHI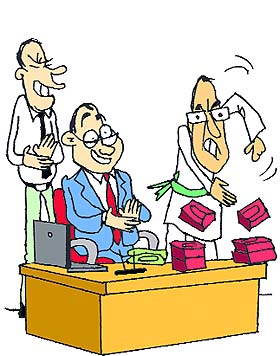 I think a display of your ice-breaking skills will be more appropriate.
A 'meaningful' option
Merely knowing two languages does not mean that a person can translate with those languages. Translation is so much more and non-translators are often perplexed by this fact. But if you have excellent skills in at least two languages, there is a lot to recommend, launching you as freelance translator.
CBSE launches project Udaan
CBSE launches project 'UDAAN' for girl students Considering the current situation of abating girl students ratio in engineering colleges, the Central Board of Secondary Education (CBSE) is launching a special programme for girls called 'Udaan'.
Career sweetener
Integrated choices
Work- Life Balance is dying as a concept, In the ninja like world of corporates you make Work, Life & Family choices and the ratio in which you make the choices has its consequences. You or your family pays the price or enjoys the benefit.
Smart strategy: Managing E-mails Smartly
How not to be a tech slave
Time is a scarce commodity and emailing consumes a lot of it for the corporate denizen. As per a research, a corporate e-mail user on an average receives 126 e-mails per day (excluding spam) and spends more than 41 per cent of his time managing the e-mails. No wonder that most of the corporate staff feels that it has been hit by an 'email tsunami' and is just overwhelmed with the load. Email is the lifeline of a corporate citizen and smart usage can help one from getting drowned. These tips will help you in managing the email load.
in conversation
Saying goodbye gracefully


With some top companies announcing lay offs in the past few days, the sentiment in the job market has hit an all time low. While Yahoo Inc confirmed that it was downsizing its Bangalore office that employs 2,000 employees, Nokia is all set to suspend production at its Chennai plant where almost 6,000 full-time workers are employed from November 1.

Rajesh Tripathi, Vice President & HR Head, GHCKL Ltd.
cubicle trends
False hopes!
When it comes to hiring, employers have found that a large number of aspirants tend to exaggerate their skill sets and even fabricate employment history, says a survey. About 78 per cent of hiring managers have found a lie on a job seeker's CV (curriculum vitae) and more than half of these employers have seen growing instances of embellishment of the bio-data in the post-recession period, according to a survey by online job site CareerBuilder India.
bookshelf
Mind training
Having a winning personality is one of the key factors in getting ahead in career. And this slim volume is full of tips on creating a winning personality. Written in simple and easy to grasp language with different sections on different aspects of an impressive personally this concise book is a handy guide for youngsters.