Financial Engineering
Science of financial products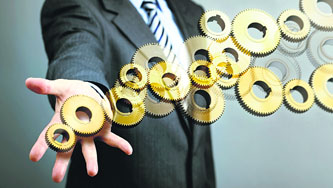 If you have a mathematical mind and statistical skill, then financial engineering can offer you an exciting new career option
With positive news flowing in from the economy front, an upbeat stock market, and the emergence of a global economy, there has been a revolution in the role of finance and accounting, along with the communication revolution transforming the nature and speed of business transactions.
Common errors students make and how to avoid them
Don't let CAT slip away
Common Admission Test (CAT) is one of the most anticipated exams in the country with around 200,000 students seeking a management career opting to go through this 'test by fire'. The intimidating reputation of CAT stems from the fact that though thousands take this test the success ratio is abysmally low — 1 in 60 students end up at a coveted IIM. This makes CAT more a test of elimination than a test of selection. The successful ones often attribute their success to a cool and calm mind and the avoiding of errors and traps which the exam springs.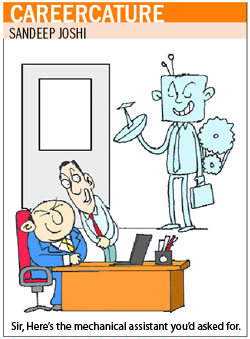 Career Hotline
What is the work profile of a webmaster?
Q. Can you please tell me what exactly does a webmaster do? I have done BCA, but do not wish to go into software designing? — Lavanya Shergil
MBA Mentor
Help me decide the right course
Q. I do not know which MBA programmes should I look for. How should I decide between different courses? — Pratham Behl
scholarship roundup
For BDS students
The Indian Dental Association offers IDA-Colgate scholarship to support dental students in India. IDA-Colgate scholarships are awarded at the college level to students who top in each year of the BDS course. Research grants are also provided to meritorious students undertaking post-graduate research work. The top merit holders in each of the four years receive cash prizes and certificates.
Newsboard
International B-plan competition
Winning entries to be incubated at IIMCalcutta Innovation Park (IIP) and receive seed funding of up to INR 50 lakhs
Customs and Excise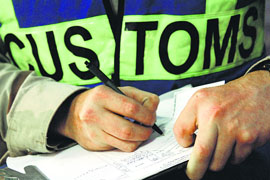 Custodians of economic frontiers
Are you interested in a career that makes everyone 'declare' what he has? A career that makes you the custodian of the economic frontiers besides giving you power and prestige. Well, if that is the case, a career in Customs and Excise is the best option for you. To get into this field, you need to get into the nodal service — the Indian Revenue Service (IRS) — a department that amalgamates power, accountability and sense of service.
Smart strategy: how to breeze through an hr interview
Tricky questions you can trip on
HR Interviews can be tricky and if you don't clear them, chances of grabbing a new job offer get reduce d considerably. Seldom do people fare well in the HR interview in spite of having great functional skills. If you are faced with a difficult question, make sure you stay calm and don't get defensive. Take a moment to think about your response before you answer the interview question. While responding keep your answers brief and to the point. These are the common questions which the interviewers ask the candidates. Remember, the responses given below are only suggestions. When appearing for an interview, try to personalise your response as much as possible.
Campus notes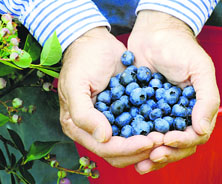 MoU with University of Fraser Valley
Dr Y S Parmar University of Horticulture and Forestry, Nauni, Solan recently signed a memorandum of understanding with the University of Fraser Valley Abbosford BC Canada and Westberry Farms Ltd, Canada, for blueberry cultivation technology. Blueberry is an emerging fruit full of antioxidant property, and can be successfully cultivated in mid hills of Himachal Pradesh.
Opening avenues for blueberry cultivation in Himachal Pradesh

Writing Statement of Purpose
An honest take pays
The Statement of Purpose (SOP) in which you define your academic goals is a crucial document that should not be taken lightly as it gives you the chance to "sell" yourself to the admissions committee. Along with the necessary letters of recommendation, it plays a significant role in determining your admission as well as financial aid. Why do you want to study a particular course? What have you already achieved and what kind of person you are?
Career sweetener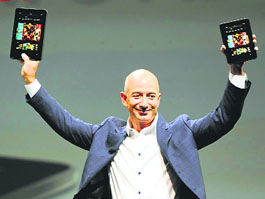 The Amazon man
Jeff Bezos was born in Albuquerque, New Mexico, on January 12, 1964, to Jacklyn Jorgensen, aged 19 and Ted Jorgensen of the same age group. Jeff's parents got divorced in less than year of his birth and later when Bezos was about four years old, his mother re-married Mike Bezos, a Cuban immigrant, They brought up Jeff together. Being adopted is something that Bezos shares with other two great entrepreneurs, Steve Jobs of Apple and Larry Ellison of Oracle.
Office mantra
Find your real strengths
The debate over having multiple work skills or some specialised ones has been raging for a while. Both skill sets have their pros and cons and what matters is the attitude towards your job and a willingness to accept your limitations
Hiring trends
Buoyant mood for next six months
The next six months are likely to favour job aspirants as 88 per cent of employers are willing to increase their staff strength on account of improved economic conditions, a report says.
Cubicle trends
Top weird excuses!
A new survey has listed the excuses people give to miss their work which also includes the uniform catching fire and accidentally getting on a plane.