Women pack a punch
It is a done thing to be inspired by the six-pack abs of a good-looking actor like Hrithik Roshan or Shah Rukh Khan. But you might want to give it a good ear if we introduced you to some women who have taken upon them the task to cut out abs like men! Reasons vary across to as easy as 'why should boys have all the fun,' to "it looks sexy on a woman too' to something as vague as 'I just wanted to get abs like Shah Rukh.' Women sweating it out in the gym to get the right abs are something you wouldn't get to see everyday, well; this doesn't mean there aren't any!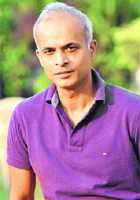 A thinking man's world
His debut novel, Serious Men, won four, world-renowned literary awards. His second, The Illicit Happiness of Other People, won rave reviews and The Hindu Literary Prize (2013). Former editor of Open Magazine and the journalist behind Radia Tapes, Manu Joseph, who was recently in Chandigarh for the literature festival, talked about the state of Indian media and the way ahead.




honest act: Manu Joseph

A young voice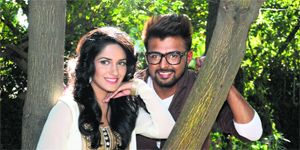 Fashion isn't the only sphere where trends change in a flash; Punjabi music industry follows close behind. Releasing single tracks is the latest. So, while a singer is preparing for an album, the time in between is utilised for cutting a single track. Er Nitish is latest to join the bandwagon; the singer comes up with the song Teddy Bear.
Trending now: Singer Er Nitish poses with a model

Doc Talk


De-stress the tress
The winter, along with cold, brings dry and luster-less hair too. So, winter is a time to change your hair-care routine. The cold robs the hair of its bounce, often leaving it limp and lifeless. The scalp constantly flakes, leading to itching, scratching and aggravated hair loss.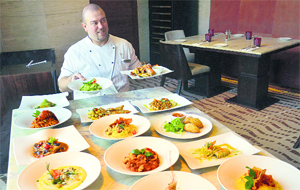 Slice of Italy
There are only a few things in life that can warm up the heart and incite the beginnings of a smile. Italian food is one of them. The Italian fare at Oregano, JW Marriott, has always drawn us to it partly because of its endearing chef Antonello. Well, former Italian chef Antonello! Carrying the torch forward, Italian chef Alessio Banchero, from Geneva, has brought to the five-star some choicest new offerings.
Gorge on this: Chef Alessio Banchero put forth a modern Italian menu

Sizzling stuff!
After successfully organising Sizzler Food Festival, Season 1 & 2, Hotel Hometel, Chandigarh has come up with the season 3. The festival is already on and will be held till November 23 at the open-air Terrace Grill in the evenings. The beautiful ambience is the perfect match to the sizzling sound of food!


Hot plate: The sizzler food fest underway at Hotel Hometel


Master Chef
Sprouting stories
Be it whole daals, beans, kaala chana or kaabli chana, sprouting makes them all healthier by a mile. The process increases the anti-oxidant values as well as the fibre content of lentils and legumes, thus making them very beneficial.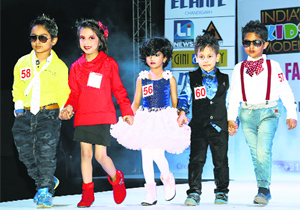 Child's play
India's Kids Models (IKM), the Chandigarh-based agency that promotes kids' talent in fashion organised North India's biggest fashion show for kids at the Elante Mall recently. As many as 70 kids from this region took part in the event. There were also dance and singing performances. Interestingly, the show witnessed a 12-year-old female anchor.

Little fashionistas: The fashion show for kids, organised recently at Elante Mall, Chandigarh

star track
Unique love story
Ranbir Kapoor starrer Bombay Velvet will release on May 15, next year. Directed by Anurag Kashyap, the period drama also stars Anushka Sharma and Karan Johar in key roles. The film has been produced by Fox Star Studios and Phantom Films.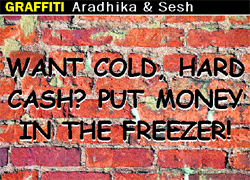 chatter box
Ali's dream comes true
Pakistani actor Ali Zafar, who has been a huge fan of Amitabh Bachchan, recently met up with his icon on the sets of Kaun Banega Crorepati. He also got the opportunity to sketch the superstar live, fulfilling a long-standing dream. Ali said, "I am a huge fan of Amitabh Bachchan, I have grown up watching his films and songs. I used to draw as a child and I had taken a sketch of Amitabh, which I had done when I was a 13-year-old. When I gifted it to him, he adored it and asked me to draw him 'live' even as the episode was on. It was a dream come true."