Sunday, March 19, 2000,
Chandigarh, India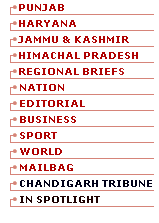 C A L E N D A R
Sunday, March 19, 2000
Vikrama Samvat
2056
Chaitra
6
Shaka Samvat
1921
Phalguna
29
Hijri
1420
Zilhij
12
Phalguna Shukla Paksha Chaturdashi up to 11.34 p.m.
The fourteenth lunar day of the bright half of Phalguna
Poorvaphalguni Nakshatra up to 5.48 p.m.
Bhadra from 11.34 a.m. to 10.52 p.m.
The moon enters Virgo at 11.40 p.m.
Satya Narayana Brata
Burning of Holi at night (after the expiry of Bhadra)
Sarvartha Siddhi Yoga 5.48 p.m. onwards.