Friday, August 18, 2000,
Chandigarh, India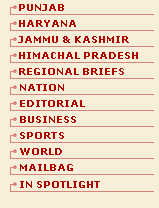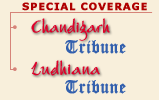 C A L E N D A R
Friday, August 18, 2000
Vikrama Samvat
2057
Bhadrapada
3
Shaka Samvat
1922
Shravana
27
Hijri
1421
Jamadi-ul-avval
17

Bhadrapada Krishna Paksha Triteeya upto 2.30 p.m.
The third lunar day of the dark half of Bhadrapada.
Uttara bhadrapada full day.
Ending of Bhadra at 2.30 p.m.
Ganesh Chaturthi.
Bahula Chaturthi.
Jeevantika Pujan.