Tuesday, August 22, 2000,
Chandigarh, India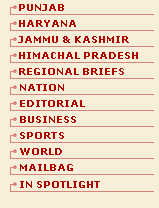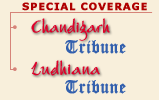 C A L E N D A R
Tuesday, August 22, 2000
Vikrama Samvat
2057
Bhadrapada
7
Shaka Samvat
1922
Shravana
31
Hijri
1421
Jamadi-ul-avval
21

Bhadrapada Krishna Paksha Saptami upto 1.5 p.m.
The seventh lunar day of the dark half of Bhadrapada.
Bharani Nakshatra upto 7.50 a.m.
Sayana sun enters Virgo at 2.00 a.m. (August, 23)
Sharad season sets in.
The moon enters Taurus at 1.40 p.m.
Krishna Janamashtami brata for house-holders.
Doorva-ashtami
Sant Gyaneshwar Jayanti
Sarvartha-siddhi yoga from 7.50 onwards.