Wednesday, August 23, 2000,
Chandigarh, India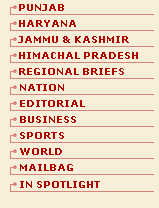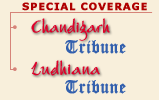 C A L E N D A R
Wednesday, August 23, 2000
Vikrama Samvat
2057
Bhadrapada
8
Shaka Samvat
1922
Bhadrapada
1
Hijri
1421
Jamadi-ul-avval
22

Bhadrapada Krishna Paksha Ashtami up to 11.30 a.m.
The eighth lunar day of the dark half of Bhadrapada.
Krittika Nakshatra up to 7.9 a.m.
Rohini obliterated (Nakshatra Kshaya)
Venus enters uttaraphalguni at 4.00 p.m.
Krishna Janama-ashtami brata for ascetics.
Gokul-ashtami
Sarvartha-siddhi yoga full day.