Thursday, December 21, 2000,
Chandigarh, India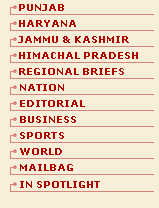 C A L E N D A R
Thursday, December 21, 2000
Vikrama Samvat
2057
Pousha
7
Shaka Samvat
1922
Margasheersha
30
Hijri
1421
Ramzan
24

Pousha Krishna Paksha Ekadashi up to 4.56 p.m.
The 11th lunar day of the dark half of Pousha.
Swati Nakshatra up to 8.36 p.m.
The Sayana sun enters Capricorn at 7.20 p.m.
Shishir season begins.
Sun turns north-wards.
Saphala Ekadashi.