THE TRIBUNE MAGAZINES
On Mondays

On Sundays
On Saturdays
Bhuj air base ploughs on
BHUJ, Jan 30 — Death of colleagues and family members have not deterred personnel of the Indian Air Force (IAF) to carry out virtually uninterrupted relief operations from the heavily-damaged Bhuj air station in quake ravaged Gujarat.


Unknown heroes save lives
AHMEDABAD, Jan 30 — Little did they know that they had the guts to enter a crumbling structure and save those whom they barely knew.





A baby sleeps in a hammock at a makeshift camp built by earthquake survivors at Sukhpar, about 10 km from Bhuj, on Tuesday. — Reuters photo
In Health Tribune today
To our readers
IN PASSING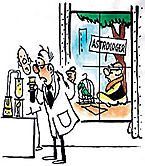 We are helpless. Only he can predict an earthquake.

Arora new Chief Secy of Punjab
CHANDIGARH, Jan 30 — Mr Naresh Kumar Arora, an IAS officer of the 1965 batch, will take over as the new Chief Secretary of Punjab here tomorrow. (Punjab page)
Brigadier among 5 killed in copter crash
JAMMU, Jan 30 — Five Armymen, including a Brigadier, were killed in a helicopter crash at the Sanjichhat helipad near the Mata Vaishno Devi shrine today.
With cracks in houses they brave chill in open
BATHINDA, Jan 30 — As many as 35 families of Mohalla Norhian and Gali Gangaramwali of ward number 24 of this town have been living under constant danger to their lives since wide cracks appeared in the roofs and walls of their dwellings about 25 days ago.




Quake to cast shadow on Surajkund Mela
FARIDABAD, Jan 30 — The earthquake tragedy in Gujarat is likely to cast its shadow on the proposed Surajkund Crafts Mela to be held here from February 1. Although the authorities have got prepared and sent invitations to the VIPs and other guests, the mela which otherwise has been a big draw for tourists and visitors from India and abroad is threatened with lukewarm response.
PM announces Rs 500-cr relief
January 30, 2001
Fresh tremors as toll crosses 20,000
January 29, 2001
16,000 feared dead in Gujarat quake
January 28, 2001
Capital turned into fortress
January 26, 2001
Centre clears four-lane highway up to Sirhind
January 25, 2001
Centre extends J&K ceasefire
January 24, 2001
Sonia bathes in Sangam
January 23, 2001
VHP unveils action plan
January 22, 2001
VHP deadline on Ram Temple
January 21, 2001
Sansad slams 'Islamic terrorism'
January 20, 2001
Two blasts rock Pulwama
January 19, 2001