The magnificent kuans and baolis of Haryana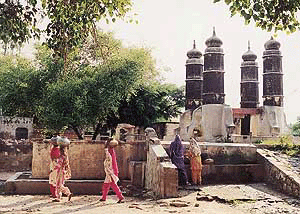 Ranbir Singh evaluates and assesses the utility of traditional sources of water and the social and cultural strength behind them, especially with reference to the rural communities in Haryana.
HUMAN survival without water is impossible. But survival with a little water is not short of a wonder. The many ways in which we use water indicates that fresh, clean and potable water is available in plenty and we hardly need to take steps for its conservation.