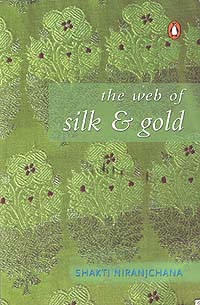 Constant beatings, humiliation and indifference drive Aradhana into the arms of Mark Stratton, a Canadian citizen, in whom she finds her ideal man. Just as she begins to experience love for what it is and ought to be in the sylvan surroundings of Darjeeling, Divakar finds out about their rendezvous through his spying servants. Her torture grows as does her need to break free. The attitude of her unsupportive parents and social pressure together compound her misery, forcing her to reconsider her pitiable situation and marriage.
Aradhana contemplates running away but her pregnancy from her "unconsummated" marriage comes as a shock, weakening her plans and with it her courage. However, when the ill-treatment of her does not stop even after the birth of her daughter, she decides she walk out. With Mark by her side she flees to Chennai to seek help from Ramola, Maya's childhood friend and a leading lawyer and social activist.
After this point the book loses its originality. Divakar hounds the lovers; there is mud-slinging in the media; pregnant Ramola is gangraped and killed for taking up Aradhana's case and her husband is framed; Aradhana's parents come around; and after prolonged litigation villainous Divakar is sentenced to death.
Indebted to Ramola, Aradhana holds herself responsible for her death and feels she cannot be with Mark yet. She decides to manage an institute for hapless women started by Ramola. Several months later and after much persuasion Aradhana leaves for Canada to join Mark.
While the first half of the book is vivid and truly captivating, the second is predictable and hurried. Also, Maya's character is incidental in that throughout the crisis in Aradhana's life, she remains out of the picture, as does Neela who is soon forgotten after she is forced to stay with her in-laws following the death of her husband.
For want of an imaginative wrapping-up, "The Web of Silk and Gold" remains an average book with a good start.