Thereafter, Sanjay and Maneka saw each other every day. Sanjay was not a restaurant- or picture-going young man and shy of being seen in public where he would be recognised; he preferred to see Maneka either in her home or bring her to his own. Early in 1974 he invited Maneka to a meal.Maneka was understandably nervous of meeting the Prime Minister and, when she did, she did not know what to say. It was Mrs Gandhi who broke the ice. 'Since Sanjay has not introduced us, you better tell me what your name is and what you do,' she said.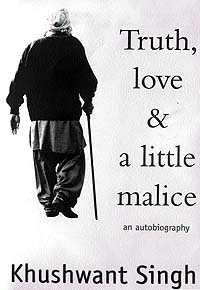 Mrs Gandhi had no reason to try and size up Maneka. Sanjay had brought home different girls at different times. She had never on her own introduced her son to anyone she thought would make a suitable daughter-in-law. As with her elder son, she was willing to leave the choice of the proper wife to her son.
Amteshwar Anand claims that she did her best to discourage her daughter from entering into what she felt would be a misalliance, and she sent Maneka away to Bhopal to spend some days with her grandmother, Lady Datar Singh. In July 1974 Maneka returned from Bhopal. On the 29th of the same month a formal engagement ceremony took place in the Prime Minister's house at 1, Safdarjung Road, followed by a lunch where members of both families were present. Mrs Gandhi gave her daughter-in-law-to-be a gold and turquoise set and a Tanchoi saree. A month later on Maneka's birthday (26 August 1974) she gave her an Italian silk sari.
Soon after, Sanjay had to undergo a hernia operation. After attending college in the morning, Maneka spent her afternoons and evenings with her fiance in the private ward of the All India Institute of Medical Sciences. A few weeks after his discharge from hospital and convalescence, Sanjay and Maneka were married through a civil ceremony(on 23 September 1974) at the house of Mohammad Yunus. Mrs Gandhi was generous in the wedding presents she gave her new daughter-in-law: twenty-one expensive sarees, two sets of gold jewellery, a lehnga, and perhaps the most precious of all, a khadi sari made out of yarn spun by her father Jawaharlal Nehru when he was in jail. Mrs Gandhi welcomed Maneka as a traditional Indian mother-in-law would welcome her bahu: she did up the bedroom, arranged artifacts on the dressing table and chose bangles Maneka would wear on the night following her wedding.
It was clear to everyone that Maneka's days in No 1, Safdarjung Road were numbered. The only speculation was how and when she would leave. Mrs Gandhi, who had never known matters to be decided by anyone except herself, was in for a nasty surprise. Once having decided to part company with her mother-in-law, Maneka decided that this time she would determine the terms and time of her departure. She told me several weeks ahead of the exact day on which she would be 'thrown out'.
Maneka chose the time very carefully. Mrs Gandhi was in London for the India Festival and had taken Sonia with her. Rajiv was too involved in building himself up and avoided being at home to spare himself meeting Maneka at meals.
Maneka and Akbar Ahmed decided to launch the Sanjay Vichar Manch. Mrs Gandhi did not know how to express her disapproval of an organisation professing to propagate her son's ideals. The text of Maneka's speech at the inaugural function (which Maneka claims had been approved byMrs Gandhi) was telegraphed to London by Rajiv. Mrs Gandhi decided she had got the opportunity she had waited for all these months to get rid of her turbulent daughter-in-law.
Mrs Gandhi returned fromLondon on the morning of 28 March 1984 — determined to call the shots.When Maneka came to greet her, she dismissed her curtly: 'I will speak to you later.' Word was sent to her that she was not expected to join the family for lunch and the food would be sent to her in her room. About 1 p.m another message was sent to her that the Prime Minister would like to see her. Maneka was prepared for a dressing down. She was in the sitting room when Mrs Gandhi walked in barefoot. She ordered Dhawan and Dhirendra Brahmachari to come in as witnesses to what she had to say to Maneka. According to Maneka she was fuming with rage and was barely comprehensible as she screamed, wagging her finger at Maneka. 'You will get out of this house immediately.' Maneka assumed an air of innocence and asked, 'Why? What have I done?' Mrs Gandhi screamed back, 'I heard every word of the speech you made!' Maneka added, 'It was cleared by you.' This caused another outburst. Mrs Gandhi accused her of disobeying her wishes, and for good measure added, 'There was venom in every word you spoke. Get out this minute. Get out!' she shrieked. 'The car has been ordered to take you to your mother's house.'Maneka stood her ground.She did not want to go to her mother's house and needed time to pack. 'You will go where you are told. Your things will be sent to you later,' said Mrs Gandhi and again used strong words for Amteshwar. Maneka started sobbing and left for her room shouting back that she would not allow her mother to be insulted. Mrs Gandhi followed her barefooted on the gravel road shouting within the hearing of the staff and sentries outside; 'Get out! Get out!' Meanwhile, Feroze Varun had been taken to Mrs Gandhi's room.
Maneka's friends got busy spreading the word round to the press. Before going to the Prime Minister's house Ambika rang me up to tell me what was happening to her sister and to spread the information. By 9 pm a crowd of photographers and reporters, including foreign correspondents, began assembling outside the gates. Mrs Gandhi always had a healthy dread and hatred of the foreign press. The police, which had been amassed at different points of approach to the house, had not been fully briefed about whom to stop and whom to let through.
Ten minutes later Ambika and her brother arrived at the house. For the first time in eight years they were stopped. Word of their arrival was sent to Mrs Gandhi and she was told that Ambika was talking to the pressmen. Their car was allowed to enter and the two went into Maneka's room.They found Maneka in tears, trying to put whatever she could into her trunks. Mrs Gandhi suddenly walked in and ordered Maneka to leave without taking anything. Ambika spoke out, 'She won't leave, it is her house.' Mrs Gandhi's dislike of Ambika was tinged with fear of the girl's sharp tongue. 'This is not her house,' shouted Mrs Gandhi, 'this is the house of the Prime Minister of India. She cannot bring people here without my permission. In any case, Ambika Anand, I don't want to speak to you'. Ambika was not the one to be cowed down. 'You have no right to speak to my sister like this. This is Sanjay's house and she is Sanjay's wife. So it is her house. No one can order her out of it.' Mrs Gandhi began to fumble for words and to cry. 'I did not tell her to get out; she is leaving on her own,' she said at one stage. 'I have never told a lie in my life,' she protested. 'You have never told the truth in your life,' retaliated the two sisters now emboldened by each other's presence.The fight went out of Mrs Gandhi; she began to cry hysterically and had to be escorted out of the room by Dhirendra Brahmachari. Thereafter, messages had to be conveyed through the hapless Dhawan who received his share of tongue-lashing from the two girls — as well as being rewarded for his pains by being bitten by Maneka's Irish Wolfhound Sheba, who had been upset by the excitement.
Left to themselves, the two sisters planned their strategy and time-schedule for departure. They ordered lunch and watched a film starring Amitabh Bachhan on their VCR at full blast so that Mrs Gandhi who was in the neighbouring room could know they did not give a damn. Every time Dhawan came in to plead with them to leave, they presented him with a new demand. The dogs had to be fed. The dogs were fed. When Dhawan failed to dissuade the girls from taking away anything, Mrs Gandhi came in with Brahmachari to order a search of everything they had packed.Maneka insisted that if there was going to be a search of her belongings it would take place on the road for all the press to see. The trunks outside the room were deliberately opened for pressmen to see and photograph by cameras outside the gate fitted with telescopic lenses. Another round of accusations and counter-accusations followed.
By now Mrs Gandhi was no longer mistress of the situation. Rajiv accompanied by Arun Nehru took over. They summoned the security officer, N.K. Singh, and ordered him to throw out the two sisters. Being a shrewd man, N.K. Singh asked for the order to be put in writing. Neither Rajiv nor Arun Nehru would commit themselves on paper. Verbal requests by N.K. Singh were turned down by the girls who wanted their luggage, dogs, and now also Feroze Varun who had a fever, to be sent ahead of them. Mrs Gandhi knew she had been beaten and gave in down the line.
The girls and their brother took their time eating a sumptuous lunch. The luggage and the dogs were sent ahead in a taxi. A very sleepy Feroze Varun was handed over to them at 11 p.m. Instead of a taxi, the Prime Minister's car was ordered to take Maneka and her son wherever she wanted to go. The last thing Mrs Gandhi did, as was her habit, was to dictate a letter to Maneka spelling out her misdeeds which had made her expulsion necessary. Maneka sat down and wrote her reply which she released to the press. A few minutes after 11 p.m, a very tearful Maneka, bearing a bleary-eyed and bewildered Feroze Varun, came out of the room to explosions of press-camera flash-bulbs. Maneka had won this round against the Prime Minister of India with a knock-out.
My close relationship with Amtesh and Maneka came to an abrupt end a few months later. A journal had interviewed me about some allegations levelled at Maneka. My comments obviously displeased her because a couple of days later, she stormed into my apartment and flung a copy of the magazine in my face and stormed out. An hour later I received a registered AD letter from Amtesh accusing me of telling lies about the family. My association with the Gandhis and the Anands had ended. I heaved a sigh of relief. Another chapter in my life was over.
From Truth Love & a Little Malice, an autobiography by Khushwant Singh, Viking/Ravi Dayal, Pages 432, Price Rs. 450