Sunday, July 28, 2002

Feedback
Coping with the empty nest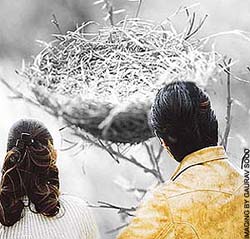 THIS refers to the article "Coping with the empty nest" by Juhi Bakshi (July 14). The article is an inspiration to senior citizens as well as retired persons and to parents neglected by their children. Why should they suffer from the empty nest syndrome. They can make their empty nest lively active and full of life by getting involved in new activities instead of leading a lonely and depressed life. They can renew contact with their old friends and colleagues. They can redo their homes by introducing new furniture, carpets and adding artefacts of their choice.
It doesn't matter if their own children have left them. They can set up their own social circle by joining some social and religious organisations and offering voluntary services to the poor and needy people. Parents should not expect anything from their children as this lead to frustration and disappointment.
T.L. BALI, Hoshiarpur

Malicious criticism
The criticism of my book The Teaching of English by Randeep Wadehra in the column "Write view" June 23, is derogatory and malicious. It seems as if the critic, does not know what to expect in a book of English language and teaching methodology. I do admit the spelling mistakes have crept in the book because computer operators lack in skills of feeding in the English text. Criticism should be healthy, relevant and realistic.
BALDEV SINGH, Jagraon