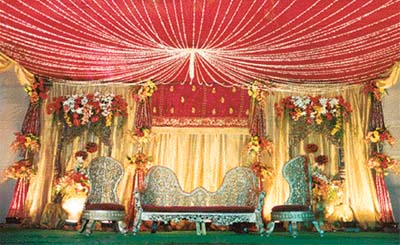 GONE are the days when marriages used to be made in heaven. Nowadays, for the glitzy rich, they are made at the offices of entertainment companies or at the studios of graphic design firms. India's rich and famous along with the wedding planners are going the whole hog, planning the bizarre or the super ostentatious in an attempt to make their weddings truly different.
This man got his Mountie
H. Kishie Singh
ONE of the most famous of Canadian sayings is, "the Mounties always get their man!" It reflects their dedication towards duty and the tenacity, efficiency, competence and justice that is synonymous with the Royal Canadian Mounted Police, affectionately and respectfully known as the Mounties. There can be no prouder police force.