THIS ABOVE ALL
Look for your goldmine
Khushwant Singh


THROUGH a lifetime spent reading books, I have learnt to regard bestsellers with suspicion. Whenever I have succumbed to the temptation of reading what everyone is reading and see the title of the book and name of the author on top of the bestseller lists of journal week after week, I have been sorely disappointed.
EARLIER COLUMNS

Of scarecrows and political satire
February 28, 2004

The importance of punctuating thought
February 21, 2004

Ghalib knew his worth
February 14, 2004

In the sunset of their lives
February 7, 2004

Chennai, the city of achievers
January 31, 2004

Pakistanis are like us only
January 24, 2004

Farid was the first to use Punjabi in poetry
January 17, 2004

Sahir's tortured soul
January 10, 2004

The colourful story of dull dictionary
January 03, 2004

Guru Gobind Singh did not want to separate God from God
December 27, 2003

The art of doing nothing
December 20, 2003

Manto's description of the mayhem of 1947
December 13, 2003

Election fever spreads
November 29, 2003

Jayalalithaa has grown more enigmatic with time
November 22, 2003
It is different with books which have won awards like the Booker, Pulitzer, Goncourt, Thomas Cooks (for travel) or Whitbread: they have been scanned by critics who can tell the difference between the good and the not-so-good writing. That is not so in the case of bestsellers. The classic example is Paulo Coelho's The Alchemist (Harper Collins). It has been on the top of the bestseller lists round the world for months on end and sold over twenty million copies. It raised my curiosity but I had no intention of buying and reading it till my friend Punam Sidhu Khaira rang me up from Chandigarh to tell me about it. She was ecstatic: "I can't put it down," she said in a breathless voice. "I will get back to you after you have read it."
So I borrowed a copy from another friend and read it in two days: it is only 175 pages in bold print and written in simple, lucid prose. It is the story of a Spanish boy (the author is Brazilian) who discards his studies to become a shepherd. He drives his flock of sheep across the Andalusian plains from one pasture land to another. His only companions are his sheep. He sleeps with them under the stars or in derelict buildings. One night while sleeping in a broken-down chapel under a Sycamore tree, he ponders over the purpose of life. He concludes that everything — animate, or inanimate — has its destiny to fulfil. Life is a gamble: nothing ventured, nothing gained. Coelho writes: "We are afraid of losing what we had, whether it is our life or our possessions and property. But the fear evaporates when we understand that our life stories and the history of the world were written by the same hand."
Thus encouraged by a wise old man he meets, he is assured that a vast treasure awaits him, if he has daring to look for it at the foot of the pyramids in Egypt. So the boy sells his flock of sheep and crosses over to northern Africa. He is robbed of his money and takes up a job of cleaning and selling crystalware. When he has saved enough, he joins a caravan which will take him across the Sahara desert to his destination. Among others in the caravan is an English alchemist who is looking for the philosopher's stone, which can turn base metal into gold, and the elixir of life, which will make man immortal. They have many adventures. At an oasis the boy meets an Arab girl and falls in love with her. But his ambition drives him on. He is taken captive by marauding tribesmen and beaten up. He does not give up his quest. At the base of the pyramids, he digs for the treasure he is looking for. He finds a stone with an inscription which when deciphered advises him to look for his treasure under the Sycamore tree of the ruined chapel where he had first dreamt about it. He returns to it and digs, and lo and behold, he finds a treasure chest full of gold, silver and precious stones. He can now fetch the Arab girl from her tent in the oasis in the Sahara desert, marry her and live happily ever after.
It is an allegoric tale with a message: Keep striving, don't let setbacks deter you and surely you will get what you dreamt of getting. It is not great writing but will appeal to those who religiously read The Readers' Digest as a literary magazine.
Ramma Bans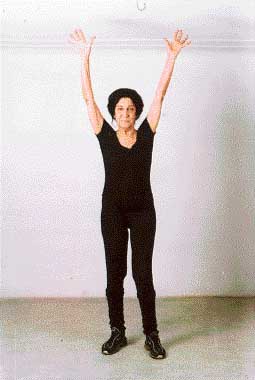 Defying age: Ramma Bans
Ramma Bans has turned 80, she looks 50. When I first got to know her in Bombay she was 50; she looked 30. The secret of her youthfulness is having spent a lifetime looking after her body and teaching others how to look after theirs. For many years, she managed Taj Hotel's health club where I spent an hour or more every other evening, sweating in the sauna and running on the treadmill before plunging into an icy-cold pool to cool off. I felt on top of the world.
Ramma lived in a flat close by mine in Colaba. Often in the early hours when I sat in my balcony reading the morning paper, I saw her striding along the road on her way to the Taj. There was nothing feminine in her walk; she marched like a soldier on her way to the parade ground, her curling jet-black hair bobbing up and down as she went along. We became good friends. Once she persuaded me to have a facial. I can never forget the sensuous touch of her soft, gentle fingers going over my eyelids, nibbling my earlobes and all over my face like a light feather. Once a week, she would take me to dine with her former husband I.S. Johar, who lived alone in a large flat in Lotus Court. Those moments were memorable. Johar was never at home when we arrived. Ramma would ring him up at the CCI (Cricket Club of India), where he spent his evenings playing bridge to tell him we had arrived and ask him to bring some Chinese food from the club. Ramma and I had an hour to ourselves to cuddle the snoring Pekinese bitch Pheeno (snub-nosed) and indulge in some mild flirtation.
The atmosphere changed when Johar arrived with cartons of spring rolls and chopsuey. He would spread himself on his mattress on the floor and pour out a drink for me. While Ramma was busy getting dinner ready, Johar regaled me with stories of his exploits with young women. I had no great opinion of him as an actor or a director, but I had to concede he was a master story-teller. He mixed small bits of facts with liberal doses of make-believe. After dinner, Ramma walked back with me to my flat. She never accepted my invitation to come in.
I was never sure of Ramma's marital status. I was there in Lahore when she married I.S. Johar. She bore him a son and a daughter. Then ditched him to marry Bans in Delhi, where she ran her beauty parlour. She then ditched Bans and returned to Bombay but lived apart from Johar. I often teased her as being the only Hindu woman I knew who had two husbands at one time. Her reply was always a winsome smile.
Ramma has much to chortle about. She took pains to learn the kinds of diet and exercise an individual requires to have the right weight, remove flabs of unsightly flesh and make the skin glow. She came to be much sought after by girls aspiring to become beauty queens and film stars. Amongst those who made it to the top were Sushmita Sen, Lymraina D'Souza and Yukta Mookhey. Ramma Bans runs Weight-n-Watch Club in Mumbai.
Thumb-sucking
Dr Banta Singh was the new village physician. One day a lady brought her son to him and said: "Doctor, please see if you can stop my son from sucking his thumb." The doctor carefully examined the young lad and then wrote out his prescription. The mother looked at the prescription and exclaimed: "Doctor, this is no prescription for medicine. You have simply written that I should buy him new short pants three sizes too large. How will that help?" The doctor answered: "Madam, your son will be so busy holding up his pants that he will hardly be able to suck his thumb."
(Contributed by Brig Sukhjit Singh, Kapurthala)