PUNJAB
HARYANA
JAMMU & KASHMIR
HIMACHAL
REGIONAL BRIEFS
NATION
OPINIONS
MAILBAG
BUSINESS
SPORTS
WORLD
Wednesday, August 25, 2004, Chandigarh, India
Updated at 3:00 am (IST)

Maharashtra goes to polls on Oct 13
Punjab, HP, J&K bypoll same day
New Delhi, August 24
The Election Commission today announced one-day polling in Maharashtra and Arunachal Pradesh Assembly on October 13 and October 7, respectively. Along with the Maharashtra assembly polls, byelections to 41 state Legislative assemblies, including those in Punjab, Delhi, Himachal Pradesh and Jammu and Kashmir and four parliamentary seats, will be held on October 13.


T.S. Krishna Murthy

CAST YOUR VOTE
Do you support the Supreme Court's order to re-examine 156 riot cases in Gujarat?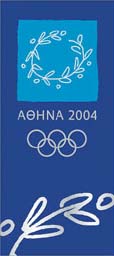 EDUCATION
JOBS & CAREERS
HEALTH & FITNESS
FORUM
SCIENCE & TECHNOLOGY
SPORTS
MISCELLANY
TRIBUNE CLASSIFIEDS
A Tribune Special
Naming Nagpur airport — Hedgewar is out, Ambedkar is in
New Delhi, August 24
With elections round the corner in Maharashtra, the Civil Aviation Ministry has shot down a proposal to name Nagpur airport after the Rashtriya Swayamsevak Sangh founder, Dr Keshav Baliram Hedgewar.
Punjab page:
SGPC unhappy with celebration preparations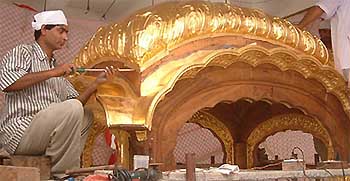 The biggest 'paalki' (palanquin) weighing 10 quintals (including 14 kg gold) has been completed at Gurdwara Ramsar (Amritsar) where Guru Granth Sahib will be placed to mark the quadricentennial celebrations of the holy book. — Tribune photo by Rajiv Sharma
Uma heads for Hubli
Suspense heightens over arrest
Bhusawal (Maharashtra)/ Bangalore, August 24
Hours after quitting as the Madhya Pradesh Chief Minister, Ms Uma Bharati set out on a train journey early today to Hubli for surrendering before a court there tomorrow in a case of rioting at the Idgah Maidan but suspense heightened over whether she would be arrested before that.


Left to raise tainted ministers' issue today

Editorial: Virtue out of necessity

ILLEGAL CREMATIONS
BRIDES WANTED
GROOMS WANTED
OTHERS
HOW TO PLACE ADVTS
THE TRIBUNE MAGAZINES
On Sundays

On Saturdays

Strike blocks the banking vein of the nation
Business worth Rs 50,000 crore hit
New Delhi, August 24
The banking services across the country were affected today as bank employees went on a day-long strike demanding an early decision on wage revision.


Punjab page: Bank services paralysed

Chandigarh page: Banking hit as staff strike work


Editorial: Banking on unity

In video (28k, 56k)

Security personnel stand guard at a deserted branch of the SBI during the bank strike in New Delhi on Tuesday. — Tribune photo by Mukesh Aggarwal
Truck operators threaten to intensify stir
New Delhi, August 24
The truck operators today threatened to intensify their nationwide strike, that entered the fourth day today, if the Finance Ministry failed to abolish 10.2 per cent service tax imposed on the "goods transport agents".
SC dismisses Punjab's plea on SYL
New Delhi, August 24
The Supreme Court has dismissed the review petition of Punjab seeking reconsideration of its order asking the Centre to construct the unfinished portion of the Sutlej Yamuna Link canal, virtually restoring the June 4 position when the judgement to this effect was passed by the apex court.


Oped: Simple problem, simple solution


Committee headed by PM to monitor key projects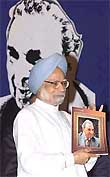 New Delhi, August 24
Prime Minister Manmohan Singh today said that a high-level committee on infrastructure would be set up to monitor the progress of key projects, including airports, power, telecommunications, roads and ports.


In video (28k, 56k)

Prime Minister Manmohan Singh releases the commemorative issue of Assocham on JRD Tata Centenary Celebration in New Delhi on Tuesday. — PTI photo

In Health & Fitness today
Uma quits as MP CM
August 24, 2004
24 ministers 'resign' in Madhya Pradesh
August 23, 2004
Coalitions inevitable, admits AICC
August 22, 2004
BJP in a spot over Uma Bharti
August 21, 2004
Rise in terror influx
August 20, 2004
Petrol, diesel prices may fall
August 19, 2004
Reopen riot cases, SC tells Gujarat
August 18, 2004
Tainted ministers' issue rocks Parliament
August 17, 2004
Manmohan moots code of conduct for parties
August 16, 2004
President for overhaul of education system
August 15, 2004