PUNJAB

HARYANA

JAMMU & KASHMIR

HIMACHAL

REGIONAL BRIEFS

NATION

OPINIONS

MAILBAG

BUSINESS

SPORTS

WORLD


A M R I T S A R
Every Thursday

Pakistan's gold link with city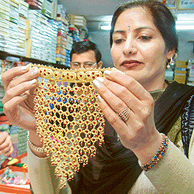 Pakistan influencing the gold market of the Holy City for more than four decades since the Partition may sound strange. But it has been true. Before the erection of fencing on Punjab's 533-km international border, Amritsar's market, which was called the 'Gold Home Market of India', had mostly survived on smuggling of gold from Pakistan.
City becoming a shooting destination for Bollywood blockbusters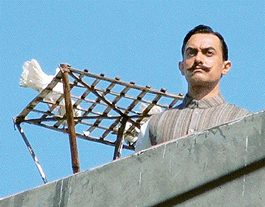 Amritsar is fast becoming the most popular shooting destination for mega Bollywood, and even international, film productions.
Aamir Khan shot for Rang de Basanti in the Holy City

Turban clinics in city
February 24, 2005

Preet Nagar dream
dies a painful death
February 17, 2005
The SARI
February 10, 2005
Citizen Dang
February 3, 2005
Forgotten Chapter of Glorious History
January 20, 2005
City's Burma connection
January 13, 2005

Sifti Da Ghar in neglect
January 6, 2005

Tinsel Town Tinkle
December 30, 2004
City's Patriotic Muse
December 23, 2004
And now, shawls take city places
December 16, 2004

A little bit of Himachal in city's life
December 9, 2004
A proud legacy
lies in dust
December 2, 2004