New-age pilgrims
The Gen-movers want it all. A sound career, unlimited money and power, chic lifestyle and, above everything, peace of mind. Sukhdeep Kaur on the new mantra thatís keeping the young ticking and stress-free.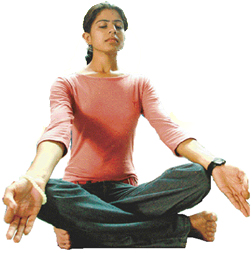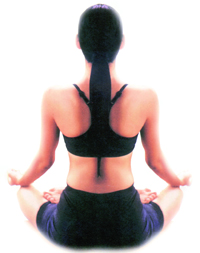 Suparna, a graduate in psychology, found her knowledge of the complexities of human behaviour of little help in realising her dreams of a blissful married life. Hooked to sleeping pills to fight depression resulting from problems with her in-laws, this 22-year-old has now taken to Buddhist chanting.
INTERVIEW
Ban the word ethnic: Valaya
Shveta Pathak
Ace fashion designer J.J.Valaya has today become an industry by himself ó an insignia of class and style. After spending 16 years in the fashion industry, the sardar with style feels the last decade in the Indian fashion industry was evolutionary and now it has a definite future in international markets.
Michaelís alien ways
Pop star Michael Jackson wants to build an airport for aliens in the Nevada desert, after meeting little green men from outer space in his dreams. In a new book, Alien Rock: The Rock Ďní Roll ET Connection, author Michael C Luckman has claimed Jackson, who is a big fan of sci-fi movies like ET and Men in Black, even wants to film the first landing at the base.