Balle, Balle Baisakhi
This Baisakhi, city residents are sending e-cards, planning picnics and sporting traditional jewellery, finds out Saurabh Malik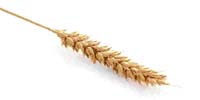 You have danced to the tunes of merriment on the college grounds during Baisakhi celebrations and even tasted the traditional makki di roti and sarson ka sag. But, still revelry for you has always remained confined to formal, rather than customary celebrations. And, the reason behind the phenomenon is not very hard to see. The day is passionately associated with the harvesting season in this part of the region, and your familiarity with the field of agriculture is limited just to geography books.
But, this time let the festive spirit bloom. Savor fun along with sarson ka sag by cooking up excitement with the ingredients of ethnicity on the big day. Slip into the festive mood and pound the ground with vigorous steps to the thumping beats of bhangra music; or else break into revelry with your chums by performing gidda. If you do not know where to head for celebration then attend one of the Baisakhi special parties being organised at the colleges.
Cultural yield
If you want it all traditional, then go in for the three-day Baisakhi festival organised by the UT authorities.
Beginning today, the rhythm and sound mela will feature a food festival and plaza carnival, along with cadenced performances by musical groups and singers all the way from Bhopal, Lucknow, and even Pakistan.
And, before you hop on the celebration bandwagon, remember to wear some nice traditional jewellery. Dazzling the glass shelves of jewellery shops across the city are Baisakhi-special ornaments. Exquisite, yet not expensive; you can pick up a necklace and pair of earring for just Rs 500.
"And, if you do not wish to buy the trinkets then take them up on rent," says Yogender Kumar, proprietor of a jewellery store in Sector 11. "You just have to handover nominal security, pay reasonable rent and wear the stuff on the big day".
Destination celebration
Drive away from the city to the villages along the riverbanks. The brooks have their sacred import and have myths and legends woven around their origin and names. You can capture moments of joy or even play a part in the celebrations, by driving along the canal in Ropar. All along, you will find youth clubs making merry at local-level functions. Or else, drive uphill all the way to Himachal and grasp the depth of festivities by looking at the peach blossom rushing in torrents. There you will come across natives waiting at the temple gates.
Also, you can download ring tones to set the mood; rediff mobile is offering monophonic and polyphonic ring tones along with picture messages and logos.
Wish a friend who may have forgotten all about rejoicing the occasion. Go to a gift shop and pick up the cards. And, if you wish to blend tradition with technology, then log on and forward an e-card.
Harvesting history
For all you city-bred teenyboppers, here is a peep into the history of the day. In the plains of Punjab, Haryana and Uttar Pradesh; Baisakhi is time to harvest the winter crop of wheat. The festival also stands for the dawn of new year in northern India, especially Punjab. It also commemorates the founding of Khalsa. The occasion is celebrated with great gusto at Talwandi Sabo, where Guru Gobind Singh stayed for nine months and completed the recompilation of the Guru Granth Sahib. The Sikhs celebrate the day by visiting gurudwaras; kirtans and recital of passages from the Granth Sahib are also organised in gurdwaras. The day begins with a ceremonial bath followed by prayers. A little later, the first ripe ears of wheat are offered to the family deities. [email protected]