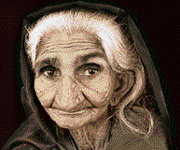 Give the old their due
As India greys at a rapid pace, its senior citizens bear the brunt of the changing socio-cultural scenario. Many face isolation and lack the resources for a better quality of life. To ensure that senior citizens get their due, the Maintenance and Welfare of Parents and Senior Citizens Bill, 2007, will be introduced in the winter session of Parliament. Aditi Tandon examines the provisions of this legislation
Stately structures
The Bahai Temple in New Delhi and the Sydney Opera House in Australia are among the most magnificent buildings of the world, says Antony Kuriakose
There will be many contentions as to who has built the most beautiful buildings of the modern age. But there is no doubt that two edifices, the Sydney Opera House in Australia and the Bahai Temple in New Delhi would be high in the list.
Eye for detail
For centuries, the Mona Lisa has beguiled art buffs unable to resist speculating on its origin and meaning. Now a French inventor claims to have some answers, including the fate of the enigmatic subjectís famously missing eyebrows and lashes.
Penguins show team spirit
A team of researchers led by Andre Chiaradia of the Philip Island Nature Park in Victoria, Australia, has concluded that penguins like to team up when going on fishing expeditions. Little penguins, the smallest penguin species, like many other penguins, cross the beach in groups of five to 10 birds, to protect themselves from potential predators.
A combat with the Big C
The language of pain as well as grit is the same everywhere. Lt Gen Vijay Oberoi writes about three close acquaintances across three continents who took the fearsome cancer head on and came up trumps


Anything for looking good
Concepts like beauty, fairness and perfect body size are glamorised and are associated with approval and acceptance. This gets reinforced in the minds of young women, who set unrealistic standards for themselves and employ unhealthy ways to achieve them, reports Fatima Chouwdhury
Henna designs for your body
The tradition of applying of mehndi, mostly followed during weddings and other special occasions, has now become a fashion statement for the trendy, reports
Anju Munshi


Wah Mission Ustaad
Composer A.R. Rahman is all set for a small-screen debut. He has joined hands with the United Nations and production house Endemol for Mission Ustad ó an "enlightening" musical show on to-be-launched Hindi entertainment channel 9X.
Serious cinema to the fore
IFFI 2007 promises good films, less glamour and better organisation, says Ervell E. Menezes
With just about a month to go for the International Film Festival of India (IFFI), there is not much happening. There seems to be a lull and the registrations are to be done online.
Itís my goodwill vs big money: Shahrukh
Arpana
His Om Shanti Om is pitted against Saawariya, which has Sony Pictures splurging big money on its publicity. But Shahrukh Khan says no amount of money can surpass the goodwill he has created. "After this film people will love me. And nobody is going to use the money to oust the goodness that I have created," Shahrukh said.
Mediocrity reigns here
Randeep Wadehra
Why do various productions on the Indian small screen invariably fail to breach the wall of crassness? There was a time when paucity of foreign exchange, lack of infrastructure and inability to access quality training facilities for TV professionals were given as reasons for the Indian televisionís inability to attain excellence.