PUNJAB

HARYANA

JAMMU & KASHMIR

HIMACHAL

REGIONAL BRIEFS

NATION

OPINIONS

LETTERS

BUSINESS

SPORTS

WORLD


Just deal for rural women
Kotdwar (Pauri Garhwal), November 13
"Apni Adalat does not breach community amity as is
the case when litigation filed in judicial courts," claims
Ganga Devi.
Book lovers' retreat
Dehradun, November 13
Since ages books have been man's best friend. And Dehradun, being a hub of educational activities, has always attracted book lovers.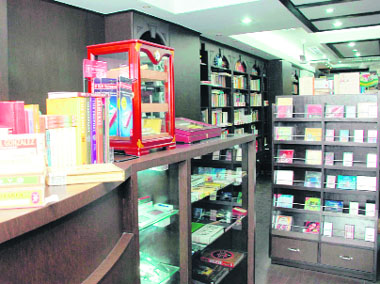 The main attraction of BNM Narayan's Book and Music Store is the cigar lounge where customers can browse through a book, smoke a cigar and sip coffee.
Net result: Camaraderie after 50 yrs
November 13, 2008
Yesterday once more
November 12, 2008
Encroachers sit pretty on MC land
November 11, 2008
Winter line — a rare phenomenon
November 10, 2008
School sets eye on heritage status
November 9, 2008
No brakes on rising number of vehicles
November 8, 2008
'Raja' saved from jaws of death
November 7, 2008
MC garbage removal plan in bin
November 6, 2008
Jhanda Sahib gets back its aura
November 5, 2008
Commuters in a jam
November 4, 2008