SBI organises NRI meet
Jalandhar, January 8
The State Bank of India organised an NRI meet on Wednesday. More than 100 NRIs took part at the meeting, of which 50 were the existing customers, while the remaining were non-customers.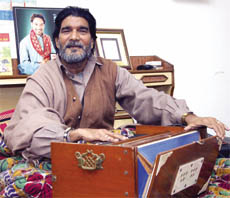 Know Your Artiste - I
His music brims over with character
Jalandhar, January 8
It's a misty afternoon. The first ray of the smoky sun kisses the windowsill of the room of the legend just as we enter it. He's recently had a heart surgery but sitting in a quilt, his face lights up with an amiable welcoming smile. He rings the bell lying next to his pillow to ask for tea.



Ustad Puran Shahkoti — Photo: Suryakant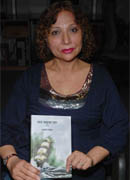 She finds her voice in literature
Jalandhar, January 8
She has been living in the USA for almost four decades. Even after getting used to the ways of the West for such a long time, she could not forget her roots in Amritsar where she had spent the larger part of her life. Having migrated to the USA after her marriage with an NRI in 1972, Kamlesh Chauhan has now discovered a way to connect to India - literature.



Kamlesh Chauhan shows her book 'Saat Samunder Paar'

Cold wave continues in Punjab
Jalandhar, January 8
Despite a clear weather in Punjab, there was no relief from the ongoing cold wave as the night temperatures continued to stay low with Amritsar and Adampur turning out to be the coldest places in the state.


Flying Machines
A vendor sells kites on Ladowali Road in Jalandhar on Thursday. Tribune photo: Pawan Sharma
DC holds meeting on R-Day function
Jalandhar, January 8
Deputy commissioner Ajeet Singh Pannu today held a meeting with officials of the Army, the BSF and the CRPF and principals of schools and colleges for the Republic Day celebrations. For the purpose, various committees were formed under the supervision of the district officials.
Young World
HMV girl is best speaker
Jalandhar, January 8
The National Council for Cooperative Training, New Delhi, organised a national debate on "Loan waiver scheme of the government of India is beneficial for cooperatives" at the Institution of Cooperative Management (ICM), Madurai, Tamil Nadu, in which Surbhi Jyoti, a student of Hansraj Mahila Mahavidyalaya (HMV) College, Jalandhar, bagged the first position as the best speaker.