Co2 tower at Haldwani
Dehradun, February 4
The country's first carbon dioxide exchange tower has been set up in the Lamachaur forest area of Haldwani. To measure the carbon dioxide exchange between the vegetation pool and the atmosphere, the Dehradun-based Indian Institute of Remote Sensing (IIRS) installed the country's first carbon dioxide measurement exchange tower.
This album captures the soul of the dhol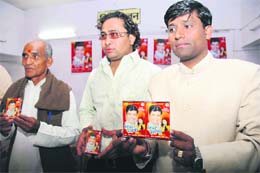 Dehradun, February 4
The Uttarakhand Culture and Tourism Minister Prakash Pant released the folk songs album titled Hiya Pirani, here today. The album has eight songs, all sung by Jagar singers, Preetam Bartwan and Meena Rana. Sunjay Kumola has composed the music for the album and it was released all over by Vasu Music Company.

Album 'Hiya Parani' being released in Dehradun. A Tribune photograph
Mussoorie cinema halls face demise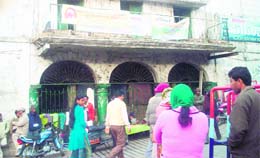 Mussoorie, February 4
A small town such as Mussoorie, once had as much as six cinema halls, but over the years all of them have been shut down. The advent of video cassettes, during the late 1980s, has led to the decline of the cinema industry in Mussoorie.

The Picture Palace, one of the oldest cinema halls of Mussoorie, now in a shambles. Photo: Nisha Goswami