PUNJAB
HARYANA
JAMMU & KASHMIR
HIMACHAL
REGIONAL BRIEFS
NATION
OPINIONS
LETTERS
BUSINESS
SPORTS
WORLD
Yamunanagar Thermal Plant
CAG exposes irregularities
Delay in completion leads to Rs 498-cr power purchase
Yamunanagar, March 25
The Comptroller Auditor General (CAG) report has come down heavily on the Yamunanagar Thermal Plant on account of delayed commissioning. The report has also indicted it for causing consequential losses to the Haryana Power Generation Corporation Limited (HPGCL).


Withdrawal of Gold Shield sought
Mid-day meals to be more nutritious
Self-help groups to prepare recipes
Jhajjar, March 25
Now, mid-day meal to students of primary and upper primary schools will be given as per recipes prepared by the self-help groups (SHGs) of women constituted by the rural development and panchayat department, and the women and child development department.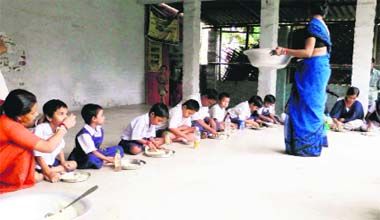 Prices of grit, sand inch up
March 23, 2010
Saplings found dumped
March 19, 2010
Gram nyayalayas for Rania, Shahbad
March 16, 2010
Enjoying 'free' power for years
March 9, 2010
Haryana Tourism restores Pinjore's Bhima Devi temple
March 5, 2010
Team to give free legal aid to poor
March 1, 2010
Free health scheme for brick-kiln workers
February 26, 2010
Pollution in 'Haryanavi Ganga' alarming
February 23, 2010
Kanda's brother sparks row in Sirsa Cong
February 19, 2010