PUNJAB
HARYANA
JAMMU & KASHMIR
HIMACHAL
REGIONAL BRIEFS
NATION
OPINIONS
LETTERS
BUSINESS
SPORTS
WORLD
Every Wednesday & Saturday
Killer roads continue to claim lives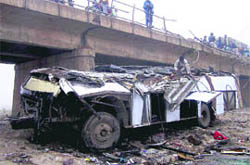 Jammu, May 25
Five accidents in a day recently in Jammu region, which claimed 27 lives and injured 87 persons, have once again highlighted the need to take immediate and concrete measures to make road travel safer.


Be silent and be safe!
Hotter plains drive tourists to valley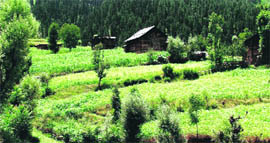 Srinagar, May 25
With heat wave conditions intensifying in the country, a large number of tourists are thronging the picturesque valley, which offers a pleasant weather.
Public parks or parched land
May 22, 2010
Unclaimed vehicles turn into scrap
May 19, 2010
No relief, hope for migrants
May 15, 2010
Highway four-laning devours trees
May 12, 2010
De-silting claims fall flat
May 8, 2010
State doesn't have much for HIV patients
May 5, 2010
NC-Cong rift widens
May 1, 2010
Epidemic fear looms large over Kandi areas
April 28, 2010
NREGA labourers feel cheated
April 24, 2010