From Schools
Quiz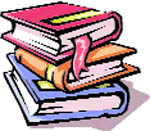 To celebrate the birthday of former President of India, Dr APJ Abdul Kalam, BCM Senior Secondary School, Sector 32, Chandigarh road, organised a quiz contest "An Enlightened Vision".
Kuldeep Singh, additional commissioner, Municipal Corporation, was the chief guest.
School principal DP Guleria said Dr Kalam was a genius, true patriot, who looks upon children, as harbingers of a new revolution.
A total of 11 teams participated and four were selected for the final round on the basis of a written test.
BCM Arya Model, Shastri Nagar, got the first prize, whereas BCM Senior Secondary School, Sector 32, Chandigarh road, and DAV Public School, BRS Nagar, got second and third prizes, respectively.
The winning team was given a running trophy, along with a cash prize of Rs 3,000 and first and second runners-up were given a cash prize of Rs 2,000 and Rs 1,500, respectively.
All participants were given certificates. The chief guest congratulated the winners and also gave tips to the students to avoid road accidents.
Dasehra celebrations
The festival of Dasehra was celebrated on the campus of GMT Public School today with fervour.
A function was held in which speeches were delivered on the importance of Navratri and Dasehra. A fancy dress contest was also held in which kids came dressed as Lord Rama, Lakshmana, Sita, Hanuman and Ravana.
A short act was also staged depicting the killing of Ravana. The best-attired student was given a prize by principal Amarjit Dhaliwal and wished students on the occasion and greeted them for Diwali.
Navratra celebrations
Lord's Divine Public School, Grewal Colony, Noorwala road, held a function to celebrate Navratra and Dasehra.
School headmistress Ritu Soni presided over. About 300 students took part in the function. A fancy dress competition of pre-primary classes was held in which students came dressed as various characters of Ramayana.
Meanwhile, Navratra celebrations and dandiya dance function was held at Everest Public Senior Secondary School, Moti Nagar.
Tiny tots dressed in beautiful dresses presented a charming show. All kids prayed to Lord Rama. Later, they enjoyed dandiya dance. Rajinder Sharma, president, Association of the Affiliated Schools, Punjab, encouraged the children and told them about the ancient Indian culture. He
said: "We must celebrate Navratras with a spirit to save girl child, as we worship girls during the celebrations."
Principal Asha Sharma distributed sweets and fruits among students. She motivated them to participate in cultural activities.
Further, dandiya dance and garba were performed by the students.
Handwashing Day
Activity Club of St GDS Convent School organised Handwashing Day on the school premises today.
Teachers delivered speeches on the importance of the day in the morning assembly. Students were told about the advantages of handwashing.
They were told that they could prevent themselves from getting infected by a number of dangerous ailments.
Students were told that they should wash their hands after using the washroom at home or at any public place; before as well as after eating food; after touching pets, before touching young infants and children, before and after touching injured areas and changing the dressing of a wounded person, after collecting and throwing out garbage, after sneezing, coughing and blowing their nose.
Students took a pledge that they would wash their hands properly and also teach their family members to wash hands before and after some work so that they could lead a healthy life with a healthy family.
Director of the school, Manmohan Singh, and principal, Manisha Talwar, appreciated the initiative taken by the activity club to help students lead a healthy and hygienic life.
Shabad gayan
Gujranwala Guru Nanak Public School organised an inter-school shabad gayan competition here today in the memory of founder-president Giana Raghbir Singh, Gujranwala Khalsa Educational Council, Ludhiana.
A total of 15 teams of different schools participated. They recited shabads and created a divine atmosphere.
Dr Savita Uppal was the chief guest. She motivated the students to participate in such competitions in future also. President of Gujranwala Khalsa Educational Council and former Pro-Vice-Chancellor of Guru Nanak Dev University, Amritsar, Prof Prithipal Singh Kapoor; general secretary Harmohinder Singh, vice-president Prithipal Singh Lumba, director GGN Institution Kuldeep Singh, Hardeep Singh, Kulwant Singh Dukhia, Gunwant Singh Dua were also present.
Harminder Kaur of Ramgarhia Girls' College, Reema Sharma of Khalsa College for Women, were the judges. First prize was bagged by a team from Guru Nanak International Public School, second prize went to a team of Baba Isher Singh Public School, while the third prize was bagged by a team of Guru Nanak Public School.
Guru Gobins Singh Public School won the consolation prize. Simramjit Singh of BCM Arya Model Senior Secondary School was adjudged the best tabla player. Overall trophy went to the team of Guru Nanak International Public School.— TNS