HAIR to stay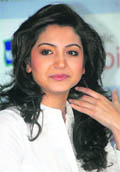 Actor Anushka Sharma, in the city for the promotion of a hair care product, shares how she gets to talk more in her latest movie
Time gone by never comes back. Each celebrity, falling under each possible category — the old ones, the recently shot to fame ones, the unknown ones living under false impression, need to be given a copy talking about the value of time. Whether they use to wipe the lipstick is a different case altogether! Now, because the circular on time management did not reach actor Anushka Sharma on time, the lady could not make it to the conference on time — precisely an hour-and-a-half late!
Fit as a fiddle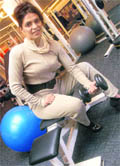 In a world where everyone wants to have a chiselled body like Bipasha or Kareena, Leena Mogre comes as a saviour who is not just a fitness expert but armed with a Masters in Food Science & Nutrition. While fitness for Leena is waking and sleeping with a smile, she was in the city to promote Leena Mogre's Fitness in Sector 8. Having trained actors like Madhuri Dixit and Katrina Kaif, she's lately been busy with Kangana Ranaut and says she is one of the actors who likes to experiment with her body. "Kangana has changed her body a lot. From a thin model in Fashion to a well-toned body in Kites she went for a fuller figure for her role in Once Upon a Time in Mumbai," she says.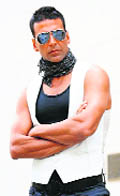 Commercial gain
Akshay Kumar is not ready to leave mainstream cinema
Akshay Kumar loves playing the quintessential Bollywood hero and though he would like to experiment more with his roles, the actor is not ready to leave the sphere of commercial cinema. The 43-year-old actor, who saw three of his films --Housefull, Khatta Meetha and Action Replayy releasing this year, had a mixed run at the box office. And as he gears up for his last release of the year, Farah Khan's masala flick Tees Maar Khan, Akshay says he will not compromise with the entertainment quotient of his films because that's what works with the masses.
Munni phir badnaam hui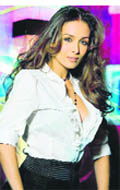 Bollywood item girl Malaika Arora Khan is set to shake a leg with southern stars Suriya and Junior NTR in a new commercial for Zandu Balm, an Emami product. The bosses at Emami were upset when their brand name was used in the hit song Munni badnam hui, which was picturised on Malaika, but later they buried the hatchet and roped in the actor as their brand ambassador. "It's like deja vu. I'm thrilled to be dancing to Zandu balm all over again, it brings back memories. It is a fun song and I am very pleased to be associated with the 100-year-old brand Zandu," Malaika said in a statement. Tamil superstar Suriya and Telugu actor Junior NTR have also been roped in as the brand ambassadors and the trio will be seen dancing to the tune of Main Zandu Balm Hui, Darling Tere Liye in the ad.
Hurley's all praise for Arun
A day after announcing her separation from Indian entrepreneur Arun Nayar on Twitter, British beauty Elizabeth Hurley took to the website again to shower praises on her ex, amid reports that the lack of a pre-nuptial agreement can make the split messy.
BEER with us
Newly opened Hops n Grains, in Sector 9, Panchkula, promises to serve its own brand of beer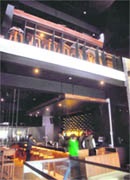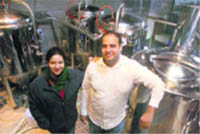 If not the place than at least the name makes it as clear as the beer they claim to serve. With Hops n Grains, in Sector 9, Panchkula, the city gets its first microbrewery. Tangent to the three-floors and two-bars venture are a restaurant, and a lounge replete with a resident DJ et al. "We'll be serving four types, the Light Lager, Premium lager, Weiss and Dunkel. We'd be serving only our own beer and not any other brand. We even have a qualified brew master.
Owner's pride
Samsung India has launched a new range of Frost Free and Direct Cool refrigerators for the Indian market. The 29 models across four different capacities in the 'Inspira' Frost free and 'Pride' Direct Cool range, are all 5 Star rated. Both the 'Inspira 'and 'Pride' ranges represent the perfect blend of design, convenience and performance.

Free spirit
Having retired from government service, city-based Rajinder Malhotra recollects how his first poem, published in an Urdu daily, made him famous overnight. Later, he took a deep interest in free verses, which caught the attention of some of the poetry connoisseurs. Malhotra got his maiden book released at a function held under the aegis of Samvaad Sahitya Aur Patarkarita Manch in the city on Wednesday. Eminent litterateur and Doordarshan station director Dr KK Rattu was part of the release ceremony.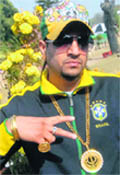 Jazz(y) time
Jazzy B, the 'crown prince of Bhangra', promises to jazz up Christmas and New Year celebrations for the city folks. A true global citizen, dressed in Brazil's soccer jersey, funky cap and huge 'khanda', this 'Rambo' loves to wear his love for his land on his sleeve. "My village is still my favourite place on the earth, closely followed by Amritsar, for reverence for Harmandir Sahib," says the singer who is a globetrotter due to professional commitments.
Brand bargain
JAFRA® Cosmetics International, Inc. ventures into India, through a strategic joint venture between the Ruchi Group and the parent company Vorwerk KG & Co. Commencing operations in New Delhi in October, JAFRA Ruchi Cosmetics India Pvt. Ltd. announced a new partnership with actress and model Sushmita Sen at a press conference in New Delhi.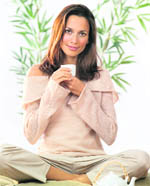 RESOLUTE affair
2011 is round the corner and it's time for New Year resolutions once again
As we bid goodbye to 2010, it's ceremonial to take stock of life, introspect and make plans for the coming year. A new research sheds light on what makes New Year resolutions work. Julia Bayuk's study that recently got published in the Journal of Consumer Research says that if you know 'why' you want to achieve a particular goal, you are more likely to achieve it.
Relatively speaking
New beginnings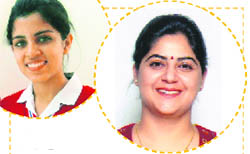 Every human has an inherent desire to assure others of his or her commitment levels. This idealistic portrayal of the self could be one of the reasons why people believe in such affirmations like the New Year resolution. A new year ushers in new beginnings, new alliances and new perspectives. It is like a harbinger of better times. The spirit associated with the New Year arouses the desire for newer commitments and affiliations. Work undone or incomplete, desires unfulfilled or promises not kept during the past year leave much to desire from the New Year. Resolutions, in the entirety of the atmosphere in which these are undertaken, evoke a sense of responsibility in that human being to commit himself/herself towards their logical culmination.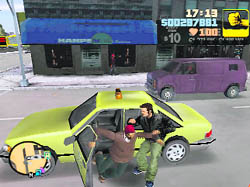 Violence in video games
A new study says no connection between both A new research has suggested that violence in video games or on television is not related to serious acts of youth aggression. In fact, how depressed young people are strongly predicts how aggressive and violent they may be or may become, says Dr. Christopher Ferguson from Texas A and M International University who carried out the research.
Unusual swayamvar
Cellcast Interactive India has launched India's first interactive matrimony show on matrimony on television, called Jab We Talk. The show, that's aired on Imagine Showbiz is in collaboration with online matrimonial site Jeevansathi.com, is all set to bring a fresh face to the conventional matrimony show by making them completely interactive.

Renee Writes
Flow with life
I am 42-year-old and extremely bored in my marriage. First me and my husband were good friends, but slowly as the children grew up, our relationship started falling apart and now it seems to be next to nothing. In fact, now that the boys are growing up I have a lot more time for myself. I had convinced myself that my marriage was a good one. Actually, I do not remember having anything in common with my husband. Now that our kids have moved away from home, I feel more and more alienated from my husband. I am wondering if we should be living together at all. Please suggest. 
Sealed with a kiss

Figures representing France's President Nicolas Sarkozy and wife Carla Bruni are seen during the traditional Fallas festival in Valencia, Spain. — PTI Photo


Actor Melanie Griffith (L) and daughter Stella Banderas arrive at the premiere of director Alejandro Gonzalez Inarritu's film Biutiful in Los Angeles on Tuesday. Biutiful is the official foreign language submission to the 2011 Academy Awards from Mexico. Reuters photo