PUNJAB

HARYANA

JAMMU & KASHMIR

HIMACHAL

REGIONAL BRIEFS

NATION

OPINIONS

LETTERS

BUSINESS

SPORTS

WORLD


High cotton prices bring cheer to farmers
Sirsa, February 17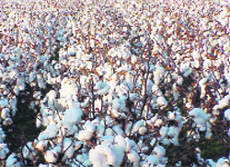 A steep rise in prices of cotton in the last few months has buoyed farmers of the area as their financial condition has been boosted immensely. The price of Narma, a variety of cotton seed, have increased beyond the expectations of the farmers as well as the cotton industry, and it was sold for Rs 6,270 per quintal in Sirsa.
Target: Higher wheat production
Indian, Australian scientists join hands
Karnal, February 17
Leading Australian and Indian agricultural researchers working on joint research projects gathered at the Directorate of Wheat Research, here, recently and joined hands to collaborate on a special project to improve wheat production.
Farmers won't let govt acquire fertile land
February15, 2011
Power supply gets better
February11, 2011
185 wanted criminals a pain in the neck for cops
February 8, 2011
School lecturers up in arms
February 4, 2011
Illegal constructions razed in Jhajjar
February 1, 2011
Jobseekers need to register online
January 28, 2011
Education Dept lacks will to enforce RTE
January 25, 2011
Pollution check centres under scanner
January 21, 2011
State gets first vet varsity
January 18, 2011
Jhajjar tops list of corrupt officials
January 14, 2011