ROCKING SHOW
NGO Saathi, formed by students of Carmel Convent, supported by Raffles Millennium International, Chandigarh, is organising the Grand Charity Rock Fest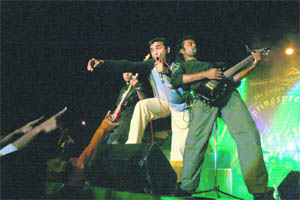 The good thing about 'change' is that you don't have to wait for ages to bring it about—the minute you decide you need to turn things around, you have done it! And for the same reason, when NGO Saathi, formed by students of Carmel Convent, supported by Raffles Millennium International, Chandigarh, decided to bring about some difference in the lives of underprivileged students associated with Saathi in this region, they didn't have to ponder for long.
String magic: Members of various rock bands at the audition

Music may keep you young!
It's known that learning to play musical instruments makes children smart and intelligent. Now, a new study has claimed it may also help people stay young.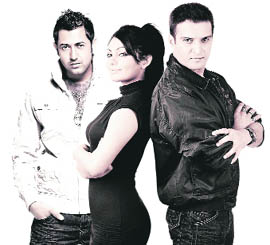 Welcome to PUNJWOOD!
Better scripts, designer costumes, exotic locales, extensive publicity and marketing—Punjabi cinema sure has come of age
Neither Nostradamus saw it coming, nor did Paul the Octopus from the World Cup football say anything about it; some people in the habit of peeping through cameras, however, made this prediction a year back - in times to come, Punjabi movies would give any Bollywood flick a run for money!



YOUNG & FRESH: A still from Mel Kara De Rabba

Food on TUBE
Various cookery shows on television offer a delectable insight into the making of many exotic dishes
Cooking at home has gone beyond the humble daal, roti and sabzi, or a more festive kheer or halwa. Our taste buds have gone international, thanks to the dozens of celebrity chefs teaching us how to cook on the television. Welcome Anthony Bordain, Kylie Kwong and Nigella Lawson as our new food gurus. And the address: television channels dedicated to food!
Chill Out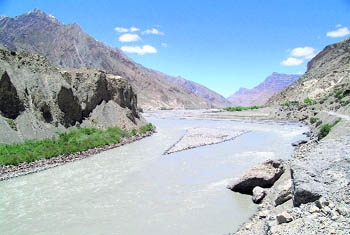 Valley of CALM
The intrigue of Spiti Valley has no parallel. Headquartered at Kaza, it combines with Lahaul sub-division from across the 4,590 m-high Kunzum La to form Himachal Pradesh's eastern-most district bordering China. Towering mountain peaks, deep gorges, broad valleys, torrential rivers, high velocity winds and a drastic reduction in the colour green welcome you to a remote land that can only be best described as lunar.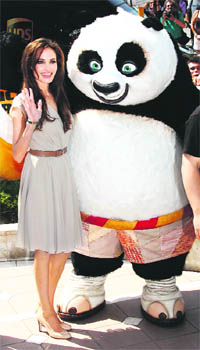 Size matters: Hollywood actress Angelina Jolie poses during a photo call for the animated film Kung Fu Panda 2 during the Cannes Film Festival. — Reuters
Cannes launch for Heroine
Aishwarya Rai together with acclaimed filmmaker Madhur Bhandarkar launched the first look of their upcoming bold and glamourous movie Heroine, which delves into the behind the scenes life of an actress in the Indian film industry, at the 64th Cannes International Film Festival.
From Ekta's stable
Ekta Kapoor is a prolific television and film producer. Formerly known as the queen of television, she has successfully conquered the film market as well with commercial and hatke films. Her Indie-horror venture, Ragini MMS, has hit theatres. We take a look at some of her hit films.
Dress circle
She was recently named Hollywood's Best Dressed Star but Emma Watson says that she finds dressing up quite a 'difficult' task.
Dia's perfect man
Dia Mirza the beauty queen is glowing everyday. She has two films in her kitty, which are currently being shot, Alibaug and Shoebite. And she is also working hard for her production house Born Free. We catch the lady in a candid chat.
SHOOT AT SITE
Bollywood actors get to travel the world shooting for films and endorsements. Some stars talk about their favourite locations.
Sonam Kapoor
I love shooting in Jaipur in Rajasthan. I love the vibes of the place and the culture and history in the air. It is a beautiful place to shoot in.

High spirits
Bin Laden ice tea
Truly Osama!!!
Ingredients:
15 ml Absolut Vodka 15 ml Havana Club aged white rum 60 ml Pomegranate Juice Squeeze fresh Lime Juice Top it with Sprite and Soda Garnish: Orange Slice

GET PHYSICAL
Leg work
It's never too late to start working out for those great-looking, shapely legs. Whether your legs are bulky or thin, you can try out these exercises to tone them up.
Chatter Box
Dream girl, nightmarish project


Vinay Rohraa, aka Baji of Laagi Tujhse Lagan, recently met his dream girl Preity Zinta. Vinay participated in Colors' Guinness World Record-Ab India Todega just to meet his favourite heroine Preity. The actor had to break 100 balloons in 24 seconds to create a new record but he couldn't and managed to burst 100 balloons in 59 seconds. His competitor for this feat was Shashank Vyas, aka Jagya of Balika Vadhu, who lagged behind too.
Preity smitten: Vinay Rohraa

n Poonam springs another surprise
n Farah's die-hard fan
n Moms' pet
n Pardes Mein Mila.. to go off air
n Avika's universe?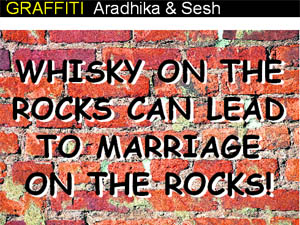 Saas-bahu to saas-beti
A strong presence, a warm personality and a powerhouse of talent, Rupal Patel came into limelight with her super-hit show Saath Nibhaana Saathiya. This NSD graduate cherishes her role, enjoys producing children's theatre and dishing out relationship advice. Check out the real person behind Kokila.