PUNJAB

HARYANA

JAMMU & KASHMIR

HIMACHAL

REGIONAL BRIEFS

NATION

OPINIONS

LETTERS

BUSINESS

SPORTS

WORLD


Workers welfare board off target
Chandigarh, May 23
The constitution of the Haryana Building and Other Construction Workers Welfare Board was supposed to bring relief to building and other construction workers, considered a vulnerable segment of the unorganised labour sector. However, nearly five years after its constitution, the board is still struggling to create its target group and does not seem anywhere close to reaching its destination.
A step ahead
NPCIL wards off concerns over N-plant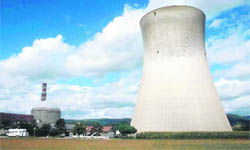 Fatehabad, May 23
The Nuclear Power Corporation of India Limited (NPCIL) recently answered several queries raised by the Sanjha Manch, a forum of people's organisations, agitating against the proposed nuclear plant at Gorakhpur here.
Independents hold the key
May 20, 2011
Sanitation campaign now a mission
May 17, 2011
MC poll fever grips Gurgaon
May 13, 2011
CM city no preference zone for PR officials?
May 10, 2011
Panipat admn ropes in 'bhajan mandalis'
May 6, 2011
Rally season is here again
May 3, 2011
INLD sets the ball rolling
April 29, 2011
Panipat admn to take on encroachers
April 26, 2011
Govt to take care of neglected elders
April 22, 2011
State to get tough with civil surgeons
April 19, 2011