chatter box

Teetotaler!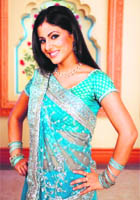 Hina Khan aka Akshara†is love-struck! Her love for tea was revealed on the sets of her latest ad campaign shoot where she challenged the entire cast and crew for an impromptu tea drinking contest. Those on the set were shocked to see her consume many cups of tea one after the other. Her co-stars, who were also present at the shoot, admitted to have known about her being an avid tea drinker for a while and had predicted the results beforehand. Her on-screen mother-in law, Sonali Verma, who is also a part of the ad campaign, said she wasnít surprised when she saw Hina beat everyone. While Hina was over the moon to have defeated everyone on the sets of the ad shoot, others on the set rued the fact that Akshara beat them in a tea drinking contest of all, and labeled her a tea lover.

tea break:

Hina Khan


The return of the dead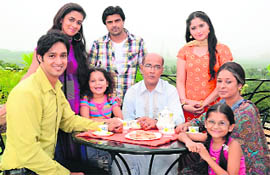 In Colorsí show Parichay, Anandís death was a huge twist and in the upcoming episodes we will see Kunal (Samir Soni) marry Anandís (Saurabh Jain) fiancť Siddhi (Keerti Nagpure). No doubt the twist shown in promos will be shocking but knowing producer Ekta Kapoorís penchant of bringing back dead characters, you can be sure of shocking drama ahead. Rumours are Anand might return in a new avatar as a lookalike of Kunalís brother.

Family matters: A still from Parichay

Spice boy

Absent from the television screens since a while, Manav Gohil is busy pursuing his other interests Ė theatre and travelling. But now he has turned producer with a cookery show in the US. He is looking for a broadcast partner and is†maha excited about his new project. Though in the early stages, he plans to bring it to India as well. He claims the show will be different form the current cookery shows Top Chef and Master Chef formats.
New Chef: Manav Gohil
Tantrum king

Sources say lead of Imagineís Beend Banoongaa Ghodi Chadhunga, Anuj Thakur who plays Jai will be replaced. His tantrums and attitude apparently were too much for the production house so he has been thrown out of the show. The channel is looking for a new Jai but ask Anuj and he says these stories are just rumours.


Trouble maker: Anuj Thakur

Theory of replacement
Hot buzz from tellytown is that as Sushant Singh Rajput aka Manav is going to quit Zee TVs super-hit show Pavitra Rishta by this weekend, producer Ekta Kapoor is lining up actors to replace him. The first in line is Mrunal Jain, who did Imagineís Bandini with Ekta earlier and a flop show Looteri Dulhan again on Imagine. The plan is to bring in the new actor post the 18-year leap in the show but with Sushantís last date nearing, Ekta has no option. Mrunal, we hear hasnít agreed to be on board yet. Scared?
Dramatic turn
Loads of drama is coming up in Sonyís Saas Bina Sasural. Brothers Tej (Ravi Dubey) and Pashu (Rajendra Chawla) arenít getting along in their business and the anger has spilled over at home with Pashu getting furious with comparisons between his wife Malti and Tejís wife Toasty. The family will end up in two halves when Tej will favour his brother Ved (Rishi Khurana) against Malti. This track will be developed in this entire week. Meanwhile, we hear Rishi isnít happy with his career graph and is planning to quit.
Fair enough!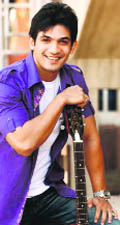 Man of the hour: Arjun Bijlani
Why do they say, Men are from Mars and women are from Venus? Obviously, women are more sensitive as opposed to the rugged men. The clashing qualities and characters donít stop the opposite sexes from getting attracted to each other. We quiz macho man Arjun Bijlani of Miley Jab Hum Tum fame about his take on the opposite sex.
Women are different from men..
Men are physically stronger than women. They are more capable of doing the physical work efficiently than women. They are less emotional and more practical. Women are emotional and less practical. Men do not really owe an explanation for the things they do as they are more practical.
Men are from Mars and women are from Venus...
Like I said, men and women have different qualities. Probably, men are compared with Mars because of their physical qualities whereas women with Venus for their beauty. Of course, it differs from person to person. But generally, men are more conscious about their physical abilities and strength as women are about their beauty.
Irritating qualities
They nag a lot which they shouldnít. Itís almost like having a mother. Also, they bitch. Another thing that really irritates me is they can just go on discussing their clothes, makeup, shoes and stuff. They just love discussing it to an extent that they can even forget their brother and boyfriends. They never get tired of discussing it. They have this urge for shopping and they never get tired of it.
Endearing qualities
You can book me on this but the best thing about them is they are more loyal than guys. Generally, guys will cheat on their girlfriends but girls rarely cheat on their boyfriends. I also like the fact that they are often emotional and sensible.
Right or wrong woman
Like they say- you canít do with them or without them. Women are important as they have an emotional side which keeps the family connected. They are ghar ki laxmi. If you have the right woman in your life, she can make your life. And a wrong one can destroy it too. So, I think itís very important to have the right one.
Qualities in a girlfriend
Well, I would want her to have more faith and not call me every one hour to ask where am I and who I am with. Itís annoying. Also, I would want her to not to fight about small stuff which inevitably happens in every relationship.
Advice
Give breathing space to your boyfriends and donít nag. ó HRM