Keep up the festive spirit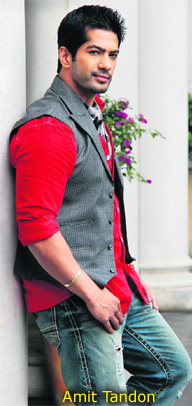 Diwali is one festival when everybody yearns to be with his or her family. So, are stars from the region lucky enough this time round?
If there is anything that can get the globetrotting community back at least once or twice a year, it is the festivals. The pull of festivals and the thought of coming back home are for sure unbeatable. All the same, not everyone is lucky enough to take the first flight home. On Diwali, we check out celebrities who could make it home and those who despite strong yearning, have to make-do with lighting candles in their flats.
North is north: I don't think any other state in India celebrates Diwali the way Chandigarh or Punjab does. I would have loved to come home for Diwali, but as I am only getting a day off I am not coming back. As a solace I have relatives from Chandigarh visiting us for Diwali, which means we will be celebrating Diwali in North Indian style. I have bought crackers, but I don't want to create any mess with them. So, I will be celebrating the festival in style without damaging the environment.
— Amit Tandon, television actor
Not the same: I am stuck in Mumbai with work, but I would have loved to celebrate Diwali with my sister and niece. I would be enjoying with my friends but this is nothing closer to the fun that I had in Chandigarh. It would be a grand affair, which would start days before Diwali. Crackers, sweets, relatives and shopping…it was crazy. I would miss it in Mumbai.
Luxurious blessings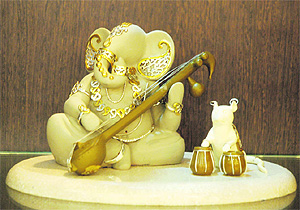 The essence of Diwali lies in the family worshipping Ganesh and Lakshmi on the auspicious day. As everything goes luxury-based, so do the humble idols.
The magic of Diwali just tends to grow year after year. As the Diwali day dawns again today, the houses look perfect, the rangoli is set, the lights dance and the family readies itself for the very pious puja in the evening. The hatri occupies an integral place and is filled with rice puffs.
The idol of Lord Ganesha. Photo: S Chandan

Tooth and nail!
French dental technician Julian Bory is an expert on a worldwide mission
Julian Bory, a French dental technician by profession and an adventure-seeker by passion, started his so-called professional adventure in 2007 from France and crossed several countries before reaching his target destination — Chitrakoot, Madhya Pradesh, India. Shares Julian, "During the trip I wanted to discover the world, especially dental universities, schools and laboratories and improve the situation in other countries." Julian travelled in the interiors of the country by taking free lifts and got them easily, as people were keen to know about his adventure. Were people warm enough? "Yes, they talked to me and even invited me to stay at their places and meet their families," says Julian.
Enter the big world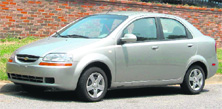 Just a few years ago, we all were mesmerised by the refreshing feel of "My Daddy's Big Car" campaign by Maruti Esteem. Owning a sedan was a luxury, a status symbol in those days. Times have surely changed and sphere of sedan ownership is increasing with each passing day. Automobile giants have made it possible for even the bourgeois to have the big car feel and realise the dreams that fit their pockets. Entry level sedan category has flourished and has gathered a huge market share for itself in quick succession.
Chatter box


Health concerns
Surekha Sikri aka Dadisa of Colors' Balika Vadhu is not feeling well these days. She was hospitalised for fatigue and weakness. She is back at home resting. The creative head has changed the story to accommodate her absence. Due to her age and health reasons she will need proper rest before she joins shooting again. To keep her away from the current story, she will be shown going out of town.
Break time: Surekha Sikri
New Releases
Ra. One
Director: Anubhav Sinha
One of the most eagerly awaited film of 2011 Ra. One releases on Diwali today all over with 3000 prints. Kareena Kapoor, the hottest actor teams up with the super star Shahrukh Khan in the super hero adventure. This sci-fi drama depicts the relationship between a scientist and his son. Trade pundits say, "It is a simple, comic-action film. Ra. One has a new story-telling thought. The message of film is be careful what you wish for. If wishes are bad, you will pay heavily for them. Don't sell your soul to the devil. Goodness always triumphs over evil.
It's official!
Designer Ritu Kumar is India's representative at the World Fashion Week.
Known for her ethnic Indian wear, veteran designer Ritu Kumar is to participate in the first edition of World Fashion Week (WFW) next September as India's official entry. The ace designer says she has reached a milestone with this participation.
The D-day
Home away from home
Katrina Kaif: She is in Turkey shooting for Ek Tha Tiger with Salman Khan and it will be a while before she returns to Mumbai.
Break time:
Bipasha Basu: She is in Greece shooting for Shaadi Fast Forward with R Madhavan. She is rumoured to be dating Shahid Kapoor and he might meet her there.
Low key affair:
Kareena Kapoor: She is busy attending the premieres of Ra.One in Dubai and Toronto and also has to shoot with Aamir Khan for Reema Kagti's thriller. Her family might join her in the UK for low-key celebrations.
Neha: I love Diwali
Diwali is a very popular festival in India and everybody's festive mood is evident. Neha Dhupia loves it too and she talks about the festive mood, food, crackers, family time, fashion and more.
Festive mood: I love festivals and I feel happy without reason during this time. I see everyone happy around me. Even if you step out you will see people in a good mood and smiling so that is called festive mood.
Trend setter
In her comfort zone
Every person has a sense of style in his own right. Yet, there are only a few who'd attract the second glances, who have the power to make the camera go zoom on them. It could be tousled hair, it could be torn jeans. Our this week's face in the crowd, Sweena Suman, a fashion designing student who prefers for comfort over trends.
Burfi basic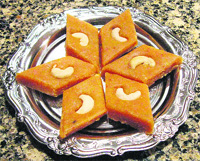 Say what you will but mithaai at Diwali is a must. As usual, sparks of a different kind are flying about the purity of ingredients being used in the commercially prepared sweets that are selling like hot cakes.....err....hot sweets! We happily resort to buying bright, beribboned boxes of sweets, closing our eyes to the age old tradition of "do-it-yourself" sweets. It seems too cumbersome to gather the ingredients and spend time at the kitchen counter instead of the card table. A note of warning to my readers, please keep away from all the colourful mithaais lined up like little soldiers in the sweet shops. Remember that these carry lethal weapons— harmful and carcinogenic colouring! I bring you a recipe of besan burfi, a delightful mithaai which will not require you to rush to the market with a half a mile long list of ingredients!
Celeb point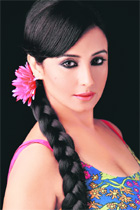 It's time for giving, time for receiving…
The festive mood is all around. The city is all lit up, people shopping away and of course, not to forget the pre-Diwali parties. I've always steered clear from partying hard. But this Diwali is different. I remember I got back home tired from a shoot and told mom, "This Diwali my friends are having get togethers, I am going to go for sure." And this time not one or two, but all my friends decided to have parties at their places. So, for the past one week it's been work in the day, and Diwali party at night. Only thing that's sacrificed is sleep. But I guess it's been so worth it and my first time ever like this. One night with friends playing guitar singing songs, the other night cooking with another group and playing Uno. And then a chit-chat session with another group.
Over to small screen
Esha Deol made her debut in 2002 with Koi Mere Dil Se Poochhe opposite Aftab Shivdasani. She has been part of hit films such as Dhoom, Yuva, No Entry and a few others. She is a star kid but she has not had it easy. She is back on the big screen with Tell Me Oh Khuda.
Astro turf
ARIES: Joint resources could be under extra pressure. The temptation to help a friend financially should be discussed with your partner first. Today you can become conscious of your fears . Tarot message: Prevent people from making their own conclusions. Lucky colour: Yellow. Magic number: 32.
The year ahead
If your birthday is October 26... A very memorable birthday falling on Diwali ensures lot of gifts from near and dear ones. Do worship Goddess Lakshmi today. Positive stars will mean you'll act intelligently and promptly; great opportunities for extra earning are on the cards if you are self-employed. Just make the most of this period to grow as a person. You may encounter some temporary restraints while working on a project. Try not to let them dampen your spirits. By staying on the course, you should be able to finish up your work in time. Cutting expenses or getting a part-time job could also speed you toward your goal.
Hot and happening
Former Hollywood couple Jennifer Aniston and Brad Pitt have been voted as the most fit over 40 stars. The duo who parted ways after being married for five years were named so by a survey conducted by a fitness magazine and Yahoo OMG, reported a magazine.
Roll of honour
Hollywood star Johnny Depp has received an acting award at the Austin Film Festival in Texas. The 48-year-old actor accepted the event's inaugural Extraordinary Contribution to Film - Acting prize at a glitzy ceremony and said that he has built his career of 20 years on failures, reported a website online. Depp told the crowd of his surprise at his extraordinary success.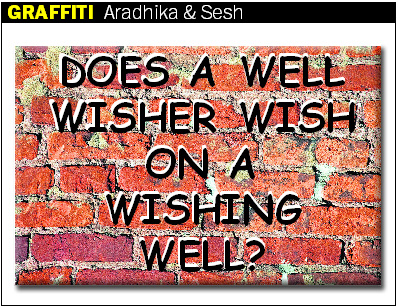 Kritika's got a fan
Kritika Kamra aka Dr Nidhi of Sony's Kuch Toh Log Kahenge was amused to hear that Kamaal R Khan has been tweeting about her regularly. He has been complimenting her and she finds them sweet. She felt flattered and glad to have a fan in KRK.
In your shoes
Jacqueline Fernandez is grabbing just the right projects. Sonakshi Sinha opted out of Race 2 because she couldn't give new dates which were adjusted according to Deepika Padukone. So lovely, sexy Jackie has replaced her. Shooting begins in November. Right choice: Jacqueline Fernandez
Down and dirty!
We wonder if there is more to The Dirty Picture than Vidya Balan's glorified assets and her love scenes with her co-stars. All the promos and posters revolve around that! We will know on December 2 this year.
Set up
Vidya Balan fainted on the sets of The Dirty Picture and was hospitalised. She is back on shooting and the unit members decorated the set for her.


No method acting, please
Ranbir Kapoor doesn't believe in learning something special or losing/gaining weight for roles. He believes in his conviction in the script and his equation with the director which translates on screen. Anyway, it is working for him because the natural star-actor just gets better with every film.

Ranbir Kapoor
First look
Check out the newest and first poster of YRF and Maneesh Sharma's Ladies Vs. Ricky Bahl. We think it is red-hot!