PUNJAB

HARYANA

JAMMU & KASHMIR

HIMACHAL

REGIONAL BRIEFS

NATION

OPINIONS

LETTERS

BUSINESS

SPORTS

WORLD

Every Wednesday & Saturday

State 'powerless' to battle winter chill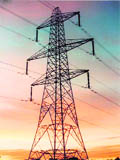 Jammu, December 20
As winter tightens its grip on Jammu and Kashmir, the people of the state are in for a testing time with the gap between demand for power and its supply increasing over to 800 MW. The spectre of powerless winter is staring residents in the face as the demand for power is likely to go even higher, if mercury plunges further.
Banning private practice by govt doctors not easy, says minister
Jammu, December 20
Minister of Medical Technical Education RS Chib has expressed helplessness in banning the private practice by the government doctors in Jammu. He claimed that the government infrastructure was not sufficient to cope up with the present rust of patients.
Cloudburst tragedy
Rs 15-crore for restoration of agricultural land
Leh, December 20
Chief Executive Councillor of the LAHDC Leh Rigzin Spalbar said recently that the state government had granted additional Rs 15 crore during this financial year for the restoration of the agricultural land and irrigational canal in Leh district, which was damaged last year due to cloudburst.
Members of panchayats resent govt move
December 17, 2011
SKIMS to treat hepatitis B, C patients
December 14, 2011
Rehabilitation of Kashmiri Pandit families delayed
December 10, 2011
Tawi river cries for attention
December 7, 2011
Poor facilities bane of neonatal care unit
December 3, 2011
School buses plying illegally in Jammu
November 30, 2011
Panchayats seek more say in their affairs
November 23, 2011
Government to discourage misuse of farmland
November 19, 2011
Misuse of red beacon vehicles goes on with impunity
November 16, 2011
Rural areas to get better medicare facilities
November 12, 2011